6Sigma is ISSSP approved accreditation provider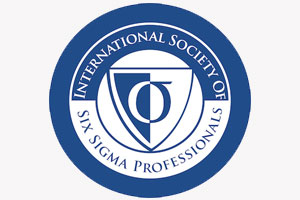 Six Sigma has shown its potential in the 80s and 90s, and today many organizations and businesses are searching for individuals who have Six Sigma knowledge to excel in their business.
Due to its popularity, the demand for Six Sigma has increased dramatically in recent years. As per the basic economic law, when the demand increases, so do production. The same goes for the Six Sigma certification.
Kim Roquemore, a member of the ISSSP Accreditation Advisory Committee recently reported, "Lean Six Sigma is an incredibly powerful methodology that can take an organization to the next level. To see the full impact of LSS, it is crucial to ensure the training you're investing in is of high quality and setting a solid foundation to build upon. Unfortunately, with a simple Google search, you will be inundated with many different types of training that have varied approaches and requirements. In order to align standards, reduce variation and promote competency, ISSSP accreditation is needed. Through accreditation, a standard will be set for future LSS professionals to measure their education against."
Due to a lot of misconceptions and mixes in the legitimacy of Six Sigma certification, the International Society of Six Sigma Professionals (ISSSP) announced it was launching accreditation for Six Sigma training organizations starting on November 14, 2019. Members of the ISSSP Accreditation Advisory Committee will determine acceptance or denial of accreditation for organizations based on a rigorous vetting process.
Joel Smith, member of the ISSSP Accreditation Advisory Committee said, "Given the high value of lean and Six Sigma skills in the workplace, the market for training has been flooded with a spectrum of providers from those with stellar reputations and results down to those that would have you believe earning a belt is as simple as a few hours of online training. For both employers and future practitioners, separating the training organizations that meet criteria established by experienced industry professionals from the rest is critical to ensuring their investment pays off."
According to Steven H.Jones, ISSSP Accreditation Advisory Committee member, "Having been a Lean and Six Sigma professional for nearly 30 years I have worked with many colleagues who cited LSS Black Belt certifications. But when speaking with them about how they were trained and certified, I continue to see a great deal of variation. ISSSP offering accreditation is important for establishing a standard for what it means to be a high-quality Lean Six Sigma training organization. The ISSSP accreditation is a great step in reducing this variation and increasing the level of trust students and organizations can have when selecting a training partner."
Trusted Accreditation Providers
There are two parameters to understand when choosing for Six Sigma certification.
The most important thing to look at is the accrediting body.

Is the accrediting body a for-profit or non-profit organization?
According to the Institute for Credentialing Excellence (ICE):
"Accreditation is the process by which a credentialing or educational program is evaluated against defined standards by a third party. When in compliance with these standards, it is awarded recognition."
6Sigma.us is approved by the ISSSP governing body to provide PDUs and CEUs. With a rigorous training methodology, which matches the ISSSP approved criteria, we provide world-class Lean & Six Sigma training. We run parallel to each individual who becomes a part of our training and help them throughout their Six Sigma journey. Our training faculty is widely known in the Six Sigma industry, with every member having over 15 years of experience in a variety of industry disciplines.