INFOGRAPHIC: The DMAIC Roadmap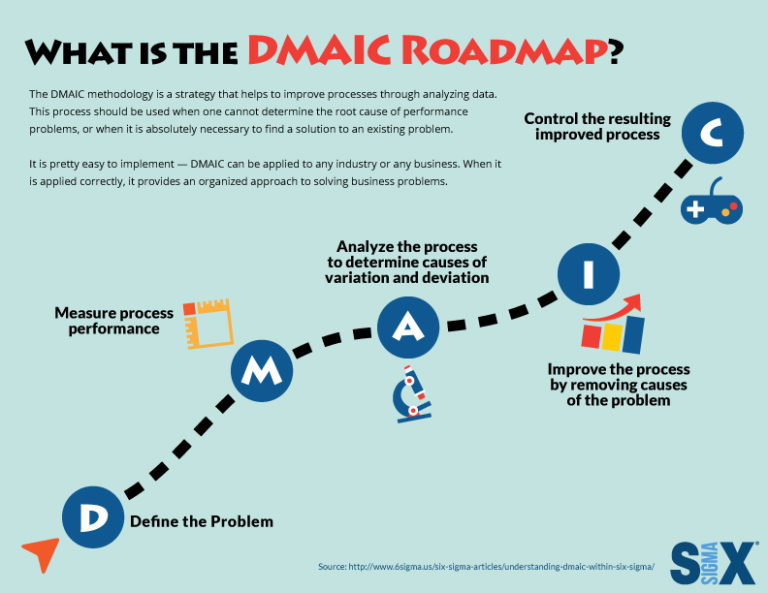 Whether you are trying to remove waste from a process, or trying to find out what exactly needs to be improved in a process, the DMAIC template is your secret sauce. This roadmap is simple to use, along with some added tools such as process mapping, the 5 Whys and the Cause and Effect Diagram/Fishbone Diagram, along with flow charts. You will find what you need in record time. The simplicity is in the fact that with these tools and template, everything is easy to visualize.
Once visualized, the maps and data stop being a theory or concept, and become an act of doing. DMAIC is sheer genius!
Learn more about DMAIC through our Six Sigma training classes! Visit our Six Sigma training class schedule for more information.