Get Lean In Honolulu…Lean Six Sigma That Is!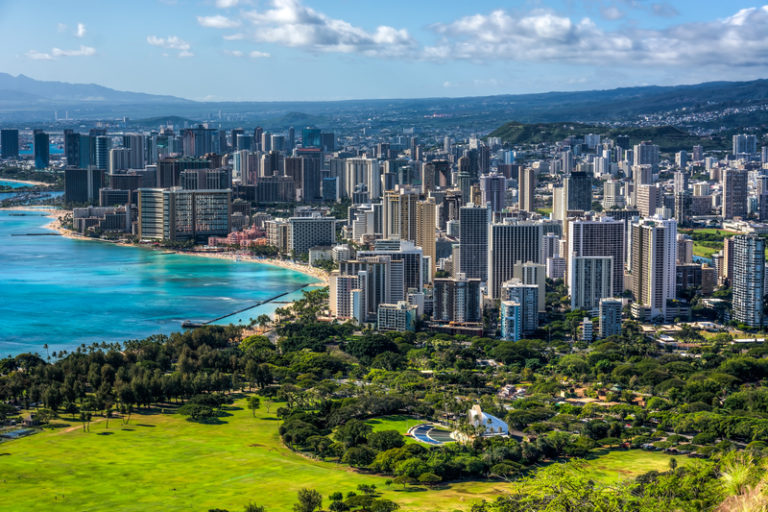 Honolulu is a dream destination, and we paired it up with the dream class to learn and get started with Lean Six Sigma! You will meet other like-minded individuals who are serious about their careers and businesses. In today's fluctuating economy, you can't afford not to have Lean Six Sigma in your corner.
We are offering our Honolulu Lean Introduction and Fundamentals coursework. The program provides an overview of the principles of Lean thinking, which helps support day-to-day workplace activities and giving employees a stronger understanding of processes and how they fit into the organization's overall objectives. 
The program is perfect for individuals working in manufacturing and service/transactional based companies. Taught in an interactive, fun learning environment, students will gain the skills necessary, using Lean methodologies to reduce cycle times, improve production, and decrease expenses. "Our Lean classes provide the necessary tools for individuals to improve business processes within their companies," said Peter Peterka, founder and CEO of Global Six Sigma USA LP. 
Someone who has completed Lean Introduction training typically has a basic knowledge of Lean, but does not lead Kaizen projects on their own. They are often responsible for the development of process maps to support Lean Kaizen projects. They participate as a core team member or subject matter expert (SME) on a project or projects. Lean Introduction training provides an introduction to process management and the basic tools of Lean, giving employees a stronger understanding of processes, enabling each individual to provide meaningful assistance in achieving the organization's overall objectives. Our Lean Introduction certification improves:
The effectiveness of employees in their support role of Six Sigma

Personnel buy-in of Six Sigma

Day-to-day workplace activities




(resulting in a reduction of cycle times, improved quality, and less waste)
An individual who has received Lean Introduction training has received introductory training in the fundamentals of Six Sigma. He/she gathers data, participates in problem-solving exercises and adds their personal experiences to the exploration process. Not only do they gain the skills necessary to identify, monitor and control profit-eating practices in their own processes, but they are also prepared to feed that information to Lean Agents and Lean Masters.
What is in it for the graduate? As a Lean graduate, you will not only make an impact upon your career, but upon your life. For more information on our other destination classes or services, please visit 6sigma.us.