Eliminating Waste Through Lean Production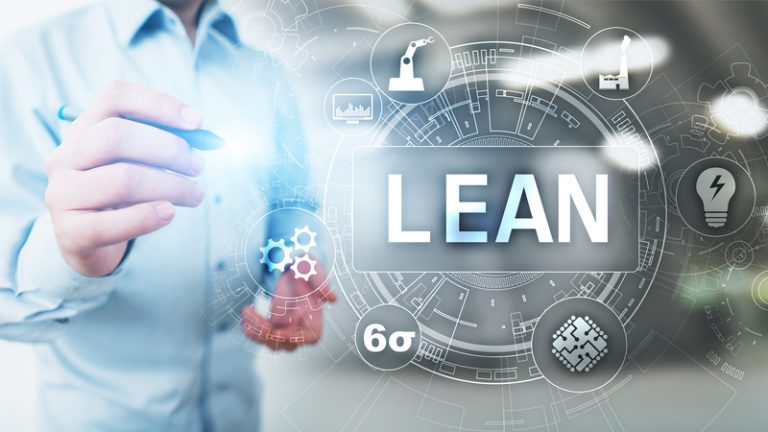 Making sure the production process is Lean is what many successful organizations do. They use the least amount of resources while maximizing output and ensuring that customers get what they asked for well ahead of time. This might sound expensive or a lot of trouble, but if done right, Lean can save an organization a lot of time and money by making it operate efficiently all the time.
What is Lean Production?
Any manufacturing process can benefit from Lean production, which is a collection of principles and techniques that guide process improvement in a manufacturing setting. Lean's philosophy is simple: if there is something causing waste in any process, it must either be reduced or eliminated. This includes but is not limited to:
Anything that causes processes to unnecessarily stall or delay in producing output

Systems that don't efficiently utilize resources, leading to wasted time, raw materials, effort and money.
But how exactly can an organization eliminate waste? One cannot discuss lean, even briefly, without addressing this important question. However, this is a complex subject because Lean itself encompasses a whole range of ideologies and methods, from value stream mapping and continuous improvement to Just In Time (JIT) manufacturing and kaizen. Basically, any strategy that can be employed to reduce or eliminate waste fits under the Lean umbrella.
Let's take kaizen, for example, which is not only a method but a philosophy. Generally, kaizen helps organizations constantly improve. This means they should approach current problems in a systematic way in order to find ways to solve them effectively and efficiently.
Advantages of Lean Production
Lean production is a business mindset and set of tools that have been in development throughout the years. Over the course of manufacturing, waste is bound to creep into the manufacturing process and lead to massive inefficiencies if left unchecked. Lean aims to prevent this from happening. Even though the below advantages are being discussed in the context of the manufacturing industry, they can also apply to a wide range of industries, from service to hospitality to healthcare.
Here are the advantages of Lean production:
The seven major wastes of Lean – Inventory, Waiting, Defects, Overproduction, Motion, Transportation and Over-processing – are reduced or eliminated

A reduction in waste improves quality and minimizes rework

The organization becomes poised to anticipate the customer's needs and delivers value to the customer when they need it

Minimal capital is tied up in stock due to reduced stock turnover rates

Customer orders are handled faster and customer satisfaction is increased due to reduced lead times

Since Lean involves everyone in the organization it leads to improved motivation, increased participation and innovation.
Conclusion
If your organization's production is plagued with waste, making it Lean is the best chance of making sure it produces more value using the least amount of resources. Wastes in the manufacturing process – or any process for that matter –  are costly, meaning they eat away at your bottom line. Lean production ensures that you increase your bottom line while ensuring that customers are also satisfied.
Interested in applying this to your own business? For more information on our Lean Six Sigma certification and services, please visit 6sigma.us.