Understanding Lean and its Benefits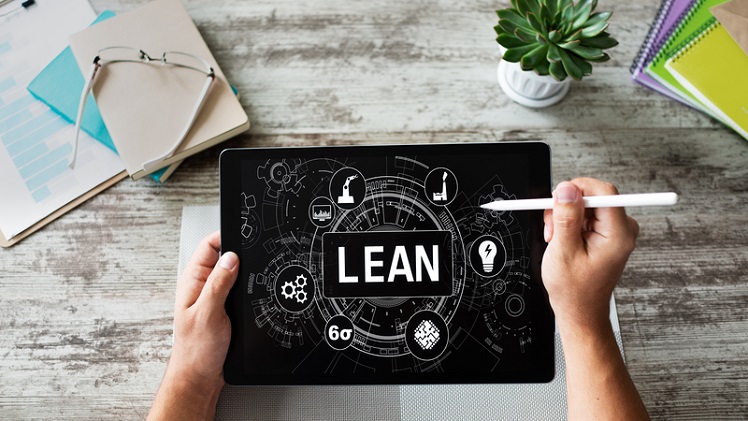 During the 90s, Toyota's business value was half of General Motors and 2/3rds of Ford. Today, Toyota boasts more than 50% of revenue than General Motors and Ford. An interesting fact to learn here is that Toyota today is valued more than GM, Ford and Honda combined.
So, the question arises, what went different? A company that was lagging behind, found a way to come on the top!
The secret to their success was Lean. A word termed in the mid-80s to describe a set of manufacturing techniques discovered at Toyota. 
Having born from the manufacturing processes, Lean has transformed the work and management culture. The process stimulates the practice of perpetual development.
Womack and Jones defined the five principles of Lean manufacturing in their book "The Machine that Changed the World". These five principles are considered as a recipe for improving workplace efficiency. They go as follow:
1) Defining Value
In this module, one needs to find the pain point that the customer needs to resolve and "making the product the solution". The product must be the part of the solution that the customer is ready to pay for. Any activity that does not add value to the final product is considered waste and should be eliminated.
2) Mapping Value Stream
Here, the complete company's workflow is charted out, including every action plan and the team that contributed from the creation process to end delivery. This action helps managers visualize processes that are lead by what teams and identify the personalities responsible for improving the process. This visualization helps managers determine which parts of the system brings value to the workflow and which doesn't.
3) Creating Flow
This step ensures that the team's workflow progresses smoothly and prevents any interruptions that may occur with cross-functional team workflow. Some strategies that ensure value-adding workflow include:
Breaking down steps

Reconfiguring the production steps

Levelling out the workload

Creating cross-functional departments

Training employees to be multi-skilled and adaptive.
4) Using Pull System
This move ensures that the workflow remains stable and faster delivery is achieved with least effort. A pull system is a specific lean technique that decreases the waste of any production process. It ensures production of new work is started only after the demand has increased to a certain point.
The above 4 principles build the lean management system. The last one is the most important one in the lean management methodology.
5) Pursuing Perfection
This step refers to multiple techniques that are used to identify what organizations have done, what they need, and what possible obstacles may arise and how members of the organization can make their work processes better. This lean management methodology is neither isolated nor unchanging, therefore issues may occur within any of the other 4 steps. Ensuring all of the above work in streamlined harmony will ensure lean methodology's success.
Benefits of Lean Methodologies
1) Decrease in Cost
Lean management is all about maximizing profits. While the selling price may be impacted by natural factors, lean practices help to decrease costs so that all savings can be added to the profit.
2) Improved Customer Interactions
Lean management was formed keeping in mind the customer's viewpoint. The process allows leaders to pay close attention to what the company can lose if the focus from the customer is swayed.
3) Utilization of "Push and Pull"
Company expenses can stretch if leaders are not paying attention to how inventory is piling up. The availability of strategy that helps manage this is having a "pull" over a "push" mentality. This process determines what is happening in the earlier processes and helps to prevent the problem of overproduction and to pay higher carrying costs.
4)Increased Quality
Lean allows detailed observation on any workflow and processes. The goal is to decrease the number of defects and reworks in production. This action optimized the process to avoid mistakes that save time, labour and money.
5) An Improvement Culture
Implementing lean management allows an organization to implement the newest strategies and processes in the workflow. This opens up a whole new avenue of business improvement and teamwork.
Summary
Lean is more like a path for building stable business processes that evolve with time and helps in understanding and identifying problems and resolving them. Its main purpose is to create value for customers by optimizing resources and creating a stable workflow based on actual customer demand.
If you are interested in pursuing a certification in Lean and want to learn in detail, head towards 6sigma.us. We are world-renowned and leading Six Sigma and Lean certification providers. Our educational curriculum is acknowledged by leading organizations and accreditation bodies.
Visit the course in detail here.