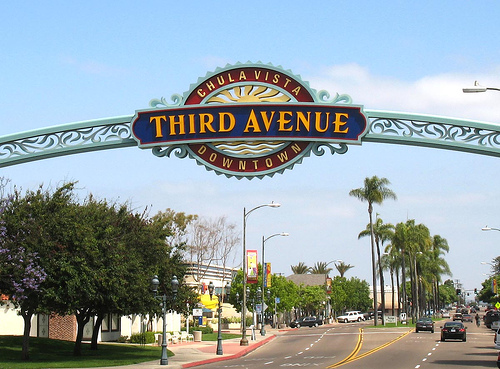 If you are looking to gain a leg up in the business world, Six Sigma training in Chula Vista, California is hard to beat. Through a statistics-based model, Six Sigma helps to eliminate the defects in business operations, which leads to greater success for workers and business owners alike.
Thousands of businesses in California and across the country have turned to Six Sigma, including:
DIRECTV
Gap, Inc.
HP
Kaiser Permanente
Levi-Strauss and Co.
Microsoft
Oakley, Inc.
Salesforce.com
Why would so many of the world's top companies turn to Six Sigma? Six Sigma training gives workers the skills, education and experience they need to improve the processes of a company, regardless of the type of industry. Simply put, Six Sigma teaches companies how to run more efficiently.
Currently there is no training schedule available for Chula Vista. However, we do have ongoing training in nearby locations. Check out available training in nearby location
This could include many things. If you are a manufacturer, Six Sigma training in Chula Vista can help streamline the steps needed to produce more items in a shorter timeframe, and often for less money. Defects in the system will be detected and improved upon using a unique scientific method that provides the framework for more productivity.
As another example, customer service operations can also be improved. When a company is looking to better serve its customers, there are often many areas that can be improved upon. Six Sigma has a great track record of helping companies implement the most effective service to clients.
Six Sigma training in Chula Vista works because training is specified in one of five belts, each correlating to a particular level. From a white belt, which is the most basic, to yellow, green, and black and all the way to a master black belt, Six Sigma has the ability to offer a training program to meet the needs of employers and employees alike. At each level, the knowledge and experience gained increases, as do the level of tools and strategies that are developed.
Of course, just because one level is ranked higher than another doesn't mean it will be the right fit for every worker. With Six Sigma training in Chula Vista, you will be able to find the training level that is best for you and your company. Generally speaking, white or yellow belt training will offer techniques for basic job duties, while project team workers are more suited to a green belt certification.
Live Classroom Training
Onsite Classroom Training
Online Self Paced
Online Instructor Led
Blended Training