Six Sigma Training Los Angeles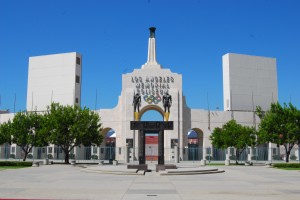 Sign up now!
Six Sigma Training in Los Angeles
Have you been asked to attend Six Sigma training in Los Angeles? Be advised, it is an excellent investment of your time. Six Sigma has an ever-increasing presence in the operating methods of every business, no matter what the industry. If you haven't already seen Six Sigma in your workplace, chances are you will.
It doesn't matter if your employer is a staffing agency, an automotive parts supplier or a food manufacturer. It doesn't matter if you are a human resources professional, a quality technician or a business executive; if you attend Six Sigma training in Los Angeles, you are sharpening you professional edge.
Six Sigma isn't being promoted because it is the latest thing. In fact, Six Sigma has been around for over 20 years. Twenty years is a long time for any training concept to hang around the business world, so you must be wondering, why Six Sigma? Why would someone send me to a Six Sigma training program in Los Angeles or anywhere else if the idea is that old?
The answer is simple; because Six Sigma works. It is as fundamental as the idea of maximizing productivity in a sustainable manner. If your productivity is high, you want to know why it is high and why things are working. A program for Six Sigma training in Los Angeles will teach you how. Successful businesses nationwide have saved billions of dollars by implementing Six Sigma to analyze their business processes.
Six Sigma is a system of mathematical tools and quantifying models that can be applied to business procesess to determine which parts of the process boosted quality and productivity and which ones failed to work. The mathematic model provides for a comprehensive and unbiased critique of a process that helps business people communicate in a manner that sticks to the facts instead of pushing personal blame. It represents true progress.
Your Six Sigma training in Los Angeles should be a program that is well recognized and respected by companies who endorse and use Six Sigma. The training program you enroll in will depend on your profession and your area of focus. A Six Sigma green belt program, for example, is geared toward a specialist who will have deep involvement in a project from start to finish. Green belt programs vary in content depending on your industry. No matter what your industry, Six Sigma training will sharpen your professional edge.