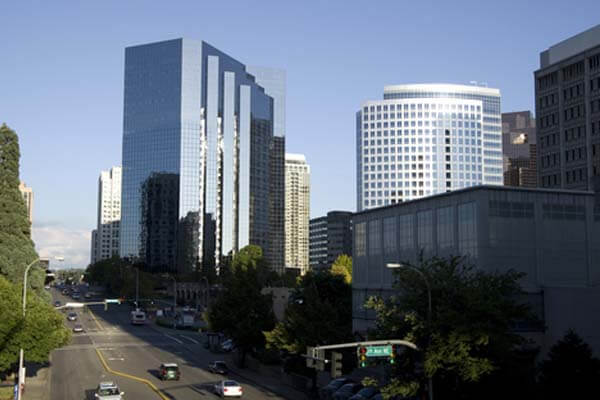 Bellevue Washington is the largest suburb in of Seattle and also one of the most prosperous cities in the state. In fact, CNN Money in 2008 declared that Bellevue was the best city in the country to live and start a business, and the city performed much better than other cities during the recession. As a hotbed for newly created businesses, Bellevue has become an extremely competitive marketplace with a customer base that has gotten more and more sophisticated. New and old businesses alike are struggling to meet customer expectations and provide high quality service. For businesses that are looking to improve, but don't know how, the answer they've been searching for is Six Sigma training.
How Will Six Sigma Training Help My Business?
The processes that are inherent to running a business continue to get more and more complicated. The number of processes is also multiplying, making it more difficult than ever for organizations to compete in the crowded marketplace. Organizations need a reliable way to identify what areas can be improved, and they need a framework to help them follow through with those improvements.
Six Sigma training provides all the tools a Bellevue business needs to accomplish this. Six Sigma is a methodology that allows businesses to transform their processes and eliminate waste. Because it's a system that is based on statistical analysis, you can trust the results you get from a Six Sigma project. Projects guided by Six Sigma philosophy use advanced statistical methods to identify exactly where the waste and inefficiency is coming from, and this training helps to address these problems once identified.
Currently there is no training schedule available for Bellevue. However, we do have ongoing training in nearby locations. Check out available training in nearby location
Too many companies, when they are struggling to compete, randomly change business processes or engage in trial-and-error. In this business environment, there is often no room for error. Six Sigma makes use of data, of quantified information, and pinpoints the root cause of low performance.
How Is Six Sigma taught?
Six Sigma training is led by Master Black Belts in the Six Sigma methodology. These are experienced professionals who have used Six Sigma to improve their own businesses. With their practical experience, they can help give you the knowledge, but also show you how to use it towards your own organization.
Depending on your organizational needs, the actual training can be done in many forms. Sessions can be held both onsite or online. It is also possible to do a combination of both. Contact a Six Sigma provider in Bellevue Washington to learn more.
Live Classroom Training
Onsite Classroom Training
Online Self Paced
Online Instructor Led
Blended Training