The Six Sigma Online Green Belt Training and Certification program is completely self-paced and available 24/7. The training uses Minitab 18 or SigmaXL software examples that lead to obtaining your Six Sigma Green Belt certificate.   Upon completion of this training, students will have the option to become Project Certified for an additional charge of $300. The skills you learn will help you strengthen your organization by understanding, interpreting and using the core concepts of Six Sigma. Designed for professionals with little or no prior experience with Six Sigma methodologies, this course helps develop critical skills required for participating in successful Six Sigma projects.
Six Sigma Online Green Belt Training and Certification Includes:

Digital version of the same, complete Green Belt program delivered to our live classroom attendees
On-demand, 24/7 access for One Year to professionally narrated online 6Sigma.us training courses
One year of access to the training manual in electronic format with the ability to print a copy for your own use.
Numerous Project Templates and Job Aids for Six Sigma Projects
Online Quizzes and Exams, including 2 Session end comprehensive examinations.
Upon completion of the training and passing the 2nd Session comprehensive exams, you will receive access to:

Six Sigma Green Belt Training Certificate
Ability to become Certified by completing a live project and adding Project Certification
4.8 CEUs from IACET and Global Six Sigma dba as Six Sigma.us has been approved by PMI® to issue PDUs for your courses. You will receive 40 PDUs from for completing all requirements of this course. (*PMI and the PMI Registered Education Provider logo are registered marks of the Project Management Institute, Inc.)
Ability to sign up at a later date for the Black Belt Online program for just $500 ($300 for SigmaXL).
Optional Elements
A printed copy of the slides used during the presentation can be purchased and shipped anywhere in the US for $75.
We teach you how to use Minitab 18 (or SigmaXL) software while completing this training course. If you don't have Minitab, you can purchase a deeply discounted version of Minitab with this training program. The current retail price of Minitab 18 is $1,595, however, when you bundle the purchase with one of our Green Belt or Black Belt training programs, you will receive substantial savings.
Available in English or Spanish.
Project Certification, a requirement to be a Certified Six Sigma Green Belt, can be obtained for an additional charge of $300. This includes three hours of Master Black Belt remote support and project review time.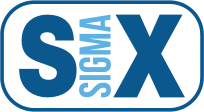 Register for Online Training Now!
Contact us if you have additional questions.
Online Program Requirements
A computer with online access to the internet with a browser
Sound Card and Speakers
Display Settings of at least 1024 X 768 Screen Size
Secure PDF Viewer from LockLizard (provided free)
Access to Microsoft Office 2000 or newer or equivalent
Minitab 18 software is used in most current training programs. We have versions of training for Minitab 18, 15 & 16 upon request. (Note:  Minitab is not a MAC compatible program)
SigmaXL software. (A free license is included with the purchase of this version of the program)
You are not to provide your login information to other users. Your online account is for your personal use
Please note there are no refunds once the program has been started or 7 days after purchase
Six Sigma Online Green Belt Course Syllabus
Six Sigma Green Belt Session 1

Lean Six Sigma Overview
Define Phase
Six Sigma Project Deployment
Process Mapping
Cause & Effect Matrix
Failure Mode Effect Analysis (FMEA)
Basic Statistics
Introduction to Minitab
Basic Quality Tools
Introduction to Statistical Process Control
Measurement Systems Analysis
Capability
MultiVari Planning
Lean Tools
 Green Belt Wrap Up and Action Planning   Session 1 Comprehensive

Six Sigma Green Belt Session 2

Hypothesis Testing
Correlation and Regression
t-Test
ANOVA
Chi Square Test
DOE
Mistake Proofing
Control Plan
Documentation
Green Belt Wrap Up                                 Session 2 Comprehensive