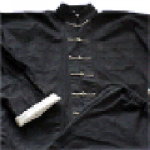 This two week Six Sigma Master Black Belt training and certification program was created by SixSigma.us to provide an advanced and focused approach to Six Sigma projects and statistical methods. The program goes beyond traditional Black Belt skills and incorporates new tools. These tools cover training regarding the study of variation, nonparametric analysis, destructive testing, multi-vari experiments, practical experimentation, , handling attribute responses (above and beyond Freeman-Tukey), optimization experiments, advanced regression methods, handling multi-response experiments, distributional analysis, advanced SPC methods. This is all accomplished in a fun and enjoyable atmosphere.
Six Sigma Master Black Belt Training and Certification Courses
An Adobe PDF with the full Master Black Belt agenda is available by email. To receive the PDF, please send an email with the specific title of "MBB" in the subject line to MBB@6sigma.us. Please note that Master Black Belt or Black Belt will not work
Download registration form here.

Find a Location
Our Six Sigma Master Black Belt training and certification program has been used by belts from major corporations, such as Lear Corporation, Johnson & Johnson Company, Wells Fargo and Rockwell Automation. Our lead Master Black Belt instructor has 10 years of experience working with 3M and a variety of major companies.
I have been involved with training from Motorola, Juran, and ASQ. I recommend SixSigma.us for ALL of your SS training needs."
R Johnson  Master Black Belt

 "Instructor has a wide array of knowledge and relates concepts to real world examples" "Best physical explanation of design of experiments I have ever heard"
"Great media.  Great instructors."
" If you are a Black Belt wishing to learn new tools, or simply wanting to learn how to better apply the tools you already know, this program is a must! " Shannon Barrett MBB
"After receiving my Black Belt from GE I knew what the tools were but SixSigma.us showed me how to use them ." Tom Greer GE Master Black Belt 
If you have questions about our Master Black Belt program or would like more information, please click here to complete our Contact Us Form and include Master Black Belt in your inquiry.
The curriculum for the Six Sigma Master Black Belt training and certification was created so that the statistical knowledge of certified Black Belts would be advanced to a higher level of understanding. A focus was given to the elements used most often with Six Sigma projects. Each topic will be introduced with an overview of the material Black Belts should know. The goal is to cultivate a greater appreciation and understanding of the DMAIC roadmap. This instruction will develop future Master Black Belts that have the statistical awareness required to be leaders of four week Black Belt programs. This two week program will give Black Belts the capacity to deal with hard decisions with a straight-forward approach.
A Master Black Belt program must cover material beyond statistical methodology, and SixSigma.us has found that most companies are well-versed in the areas of teaming, leadership, finance, presentation skills, and so on.
SixSigma.us has developed a Master Black Belt program that encourages Black Belts to grow, but we are happy to create a more personalized solution for your organization.
As an approved provide of IACET and PMI, SixSigma.us is authorized to offer students 6.8 CEUs and 60 PDUs respectively for successful completion of the Master Black Belt training and required exams.
Contact us to discuss delivery for your Six Sigma Master Black Belt Candidates.
If you are interested in DFSS or Design for Six Sigma Training, please click here