Six Sigma Training and Certification Mumbai, India
6Sigma.us is the first Six Sigma provider to offer the first two weeks of the Green Belt and Black Belt together. This 2+2 format allows for Green Belts and Black Belts to attend training together, thus improving internal synergy while providing greater organizational flexibility. We deliver a full range of onsite Champion leadership courses for organizations deploying Six Sigma.
The public classes start at 9:00 am and end at 6:00 pm Monday through Thursday at most locations. Weeks with 4.5 days will end at 01:00 pm on Friday. This includes the JumpStart, as well as the first week of the Green Belt. The first week of the Master Black Belt also includes a ½ day on the first Friday.
Lean Six Sigma Mumbai Training - Hotel Information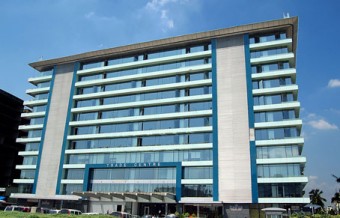 Regus – Trade Center is located in the prestigious business district in Mumbai, which is home to the headquarters of several Fortune 500 companies. Situated on the ground floor of the Trade Centre Building, the centre, which has elegantly designed offices, is close to exhibition space within the complex.
The Bandra Kurla Complex is popular with leading international banks and other financial institutions as well as firms working in electronics and IT. The centre is walking distance from the Bharat 'Diamond Bourse, the world's largest diamond trading hub which is populated by large and small diamond traders. It is just 15 minutes drive to the nearest domestic airport and 30 minutes to the closest international airport
Reviews
The interactive activities such as discussing the validity of a particular project as a 6 Sigma project. (Red, yellow, green)