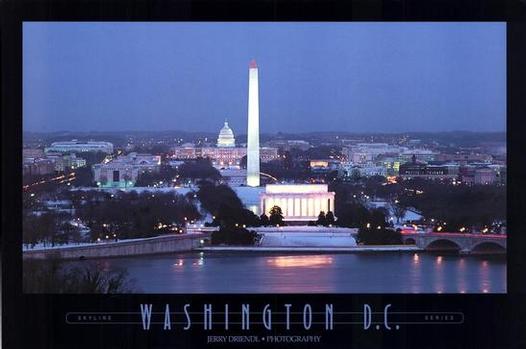 Sign up now!
Six Sigma Certification in Washington
The nation's capital might be the seat of congressional and executive power, but it's also a major business and industry hub. Business owners and decision makers in Washington DC face a considerable amount of competition regardless of what party sits in the White House. You need to make sure that your business has the assets necessary to remain relevant, competitive and moving forward. For most companies, that means putting your workers through Six Sigma training in Washington, District of Columbia.
Understanding How Six Sigma Impacts Your Company
How much time do you lose every year through process errors? How much money do you flush down the drain each year due to process inefficiencies? How much do the complications of those problems cost you lost customers, lost reputation, lowered quality of output? Six Sigma certification in Washington, District of Columbia will ensure that you are able to save that time and money, while building a stronger reputation and far better customer satisfaction and retention, all of which are important for a company that wants to remain relevant and competitive.
The Path Toward Better Competitiveness
Building a more successful, competitive company requires that you take action now. While there are plenty of things you can do, from investing in Lean training to altering your product or service lineup, getting Six Sigma certification in Washington, District of Columbia is vital. You don't have to have your entire staff certified, although that would help immensely. Understand the training options available and how they impact your business.
White belt holders are general staff members and cannot be team members, but they can provide ongoing optimization for the processes they use on a daily basis. Yellow belt holders have the same abilities, but they will work as supporters for your project improvement team. Green belt certification will give you team members and team leaders, but you also need a black belt holder to manage the project. You might also need a master black belt holder to handle multiple projects and identify ongoing opportunities for improvement.
You also need to consider the method of training provided for Six Sigma certification in Washington, District of Columbia. Traditional classroom-based courses aren't the best option. Instead, look for a reputable training provider that can offer onsite training, as well as online and blended learning courses. This will ensure that everyone in your company who needs training will have an available option that fits their needs.
Live Classroom Training
Onsite Classroom Training
Online Self Paced
Online Instructor Led
Blended Training