Lean Fundamentals Webinar

[

]
Lean Fundamentals Webinar Features
Courses are led by Lean Masters with extensive training, project knowledge, and real-world experience
$1,300 Special Pricing for the Lean Fundamentals Webinar Includes Lean Agent Certification
Coaching & project support provided by a Lean Master
Examples discussed in class reach across all industry sectors
Clear understanding of how Lean and Six Sigma complement each other
Color printed and bound course material with free shipping in the Continental United States.  Additional fees apply to shipments outside of the United States
SixSigma.us' Lean Fundamentals Webinar will be a 3-day course, 6 hours long with breaks included, taking place on Tuesday-Thursday.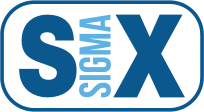 Sign up Now
Class Agenda
3 Day Lean Fundamentals Agenda
Overview of the Lean Initiative
Incorporating Lean & Six Sigma
Muda (or Waste) Eradication
Value Stream Mapping (Present and Prospective State)
How to Conduct a Lean Vision Events (or Kaizen Events)
Flow, TAKT Time and PITCH Applications

Replenishment Pull methods vs. Traditional "Push"
Kanban or Visual Signaling
Goldratt's "Theory of Constraints"
5S and Visual Control
Poka Yoke (Error Proofing)
Contact us if you have additional questions.
A copy of the Lean Fundamentals Webinar brochure and agenda may be found here