Green Belt Webinar

[

]
Six Sigma Green Belt Training Features
All course leaders are Master Black Belts with extensive project knowledge and real-world experience.
Practical approach to applying statistical analysis utilizing Minitab 18 software, considered to be the global standard in Six Sigma.
Each week of class includes support and project consultation with Master Black Belt.
Six Sigma Green Belt Webinar Features
$2,650 Special Pricing for the Green Belt Webinar Includes Green Belt Project Certification.
Ability to purchase a highly discounted copy of Minitab 18 software.
Ability to sign up at a later date for the Black Belt online program.
Sign up for both now and save $1000 on the combined Green Belt Black Belt program (dates Must be sequential).
6Sigma.us' Online Green Belt Webinar will be a 6-day course taking place on Tuesday-Thursday on 2 separate weeks. Each day of training will be 6 hours long, with breaks included. After obtaining this training, you can lead a qualified team on a Green Belt project.
Note: Minitab 18 is compatible with Windows. You can run Minitab 18 on a Mac using Apple Boot Camp or a desktop virtualization software.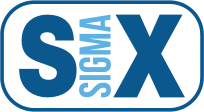 Sign up Now
Class Agenda
Week 1 Green Belt Training Topics
Six Sigma Introduction
Six Sigma Project Definition
Project Selection Process
Six Sigma Deployment
Process Mapping
Input Prioritization Tools
Failure Mode Effect Analysis
Minitab 18 Introduction

Measurement Systems
Capability Analysis
Sample Size Selection
Statistical Process Control
Process Control Plan
Integration of Lean
Project Plan & Deliverable
Project Reviews
Homework
Week 2 Green Belt Training Topics
Week 1 Review in Class Project
Advanced Graphical Analysis
Multi-Vari Planning
Variation Trees and Funneling
Hypothesis Testing
Central Limit Theorem
Statistical Analysis Roadmap
Test for Mean with t-test

One Way ANOVA
Nonmanufacturing Applications
Correlation and Regression
Multi-Vari Analysis
Process Control Plan
Project Plan & Deliverable
Project Reviews
Course Time (Given by each time zone):
10 am – 4 pm (Eastern)
9 am – 3 pm (Central)
7 am – 1 pm (Pacific)
Contact us if you have additional questions.