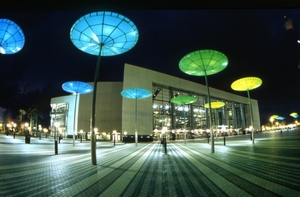 While it might not be located directly on the ocean, there's a lot to love about Sunrise. From easy access to cities like Miami and Fort Lauderdale to the Florida Keys and Orlando, it's a great place to live and work. That fact has brought the population to almost 85,000 people, which is no mean feat considering the city wasn't incorporated until the 1960s. However, that does mean that professionals face an uphill battle in finding a rewarding career. Getting Six Sigma training in Sunrise, Florida, can be a very wise decision.
Why Consider Six Sigma Training?
Given the broad range of professional training and credentialing options out there, it's natural to wonder what makes Six Sigma training in Sunrise, FL, the right decision for your career needs. Actually, there are some very good reasons. One of the most important reasons is that business owners and decision makers are actively seeking new hires with existing Six Sigma credentials. Given the wide range of major employers in the area, this should be a significant motivator for you to undergo training.
Currently there is no training schedule available for Sunrise. However, we do have ongoing training in nearby locations. Check out available training in nearby location
Whether you have your eye on working at Sawgrass Mills, with Coventry Health, AT&T, Grant Thornton, MDR Fitness, BHA Engineering, General Dynamics, Cigna, United Healthcare or any of the numerous other corporate headquarters in the city, Six Sigma training in Sunrise will do more than get your foot in the door.
Why is Six Sigma training so highly sought? It's actually very simple. If the recent recession taught businesses anything, it's that they no longer have the luxury to operate with inefficiencies, overages and waste. Six Sigma is designed to provide process improvement through the application of mathematics and statistics, improving processes and reducing errors to unheard of levels. This translates to less waste, less inefficiency, greater productivity, enhanced stability and growth, and better customer satisfaction.
Choosing Your Belt
In order to go through Six Sigma training in Sunrise, you'll need to choose the right belt level. If all you want is to get into a better career, you can choose white or yellow belt training. These will prepare you to work in support of process improvement teams and to apply Six Sigma principles to your regular job duties. If you want to focus more on Six Sigma projects, then green belt training is the place to start. From there, you can progress to black belt and even master black belt training to further enhance your career prospects.
Live Classroom Training
Onsite Classroom Training
Online Self Paced
Online Instructor Led
Blended Training