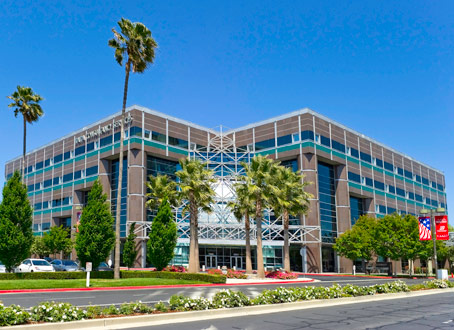 Santa Clara, a San Francisco Bay area city with a population greater than 116,000, has a reputation for innovation and technology. Though originally an agricultural town, Santa Clara transformed in the 1960s when it emerged as a pioneer in semiconductor technology. Since then it has always been on the cutting edge and is now the location of Silicon Valley and many of the top technology companies in the world.
Though foreign companies are doing everything they can to take business away from these companies, Santa Clara businesses continue to outcompete others in Internet and digital technologies. When comparing all of these successful companies, one thing that you notice is they all are committed to maximizing efficiency in their business processes. Many of these companies have done this through Six Sigma training in Santa Clara, and some of these companies include:
Affymetrix
Applied Materials
Silicon Valley Colocation
Extreme Networks
Intel
EMC
National Semiconductor
ON Semiconductor
It's amazing when you realize how many of the top companies in Santa Clara, CA are using Six Sigma methodology. Many other companies in the area are now interested in implementing their own Six Sigma programs because they've seen how valuable and effective they can be for a company's bottom line.
Currently there is no training schedule available for Santa Clara. However, we do have ongoing training in nearby locations. Check out available training in nearby location
What Are Six Sigma programs?
Six Sigma is an internationally recognized approach for improving business processes in order to improve business outcomes. The approach comes out of the belief that all steps and processes in a business can be measured for their cost and their benefit. Six Sigma uses advanced statistics to measure all of a business's processes and identify which ones are wasteful and inefficient.
After implementing Six Sigma training, companies are able to use this methodology consistently to make sure that they're business is operating efficiently. By only targeting inefficient processes, these companies are discovering that they can cut costs and improve service at the same time.
How Can I Get Six Sigma Training in Santa Clara?
Six Sigma training is available for all interested companies and individuals in the Santa Clara community. There are many providers who can implement online or in-person training programs depending on your business's specific needs.
Because there is no accrediting body for Six Sigma training in Santa Clara California, you should conduct your own research first to identify high-quality providers and determine what type of program would be most appropriate for you. Many companies in Santa Clara, California are already implementing these programs, so it should be easy to get a recommendation from another business.
Live Classroom Training
Onsite Classroom Training
Online Self Paced
Online Instructor Led
Blended Training