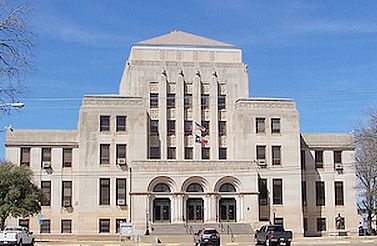 The city of San Angelo has a booming population – the city itself is home to almost 100,000 residents, but it's closer to 120,000 if you include the surrounding area. The area in which San Angelo sits has been inhabited for thousands of years, first by Native American tribes, then by Spanish explorers and finally by settlers from the fledgling United States. Over time, the city has grown and prospered, although recessions and depressions have certainly taken their toll. Businesses can invest in Six Sigma training in San Angelo, Texas, to help protect their businesses from the ravages of bleak economic times.
San Angelo has the honor of being consistently ranked as one of the best cities in the country for small businesses. However, that congenial climate isn't enough to protect firms from economic fallout. This is particularly true for the number of oil companies that call the city home, but also for every other business.
Currently there is no training schedule available for San Angelo. However, we do have ongoing training in nearby locations. Check out available training in nearby location
Six Sigma training for San Angelo, TX, employees can provide your business with invaluable benefits. This is a process improvement platform that relies on mathematics and statistical modeling to provide accurate solutions to pressing problems. Designed in the '80s at Motorola, Six Sigma has since spread to every corner of the world and is used in every industry and vertical. It allows credentialed professionals to discover the underlying cause of problems and errors, and then make accurate changes to alleviate the situation. This results in higher quality products and services, reduced waste and inefficiency, and improved worker and customer satisfaction.
The first thing businesses considering providing Six Sigma training to San Angelo employees should do is determine just how many employees should undergo training. This will hinge on the size of your company as well as the number of potential Six Sigma projects. Each business will need to send a number of employees through green belt training – these will form your project teams.
You should have at least one black belt holder to act as a project manager, and each team should be supported by several white or yellow belt holders. Interestingly, white and yellow belt holders, while not authorized to work as part of a team themselves, can use Six Sigma principles to optimize and streamline their regular job duties, enhancing business performance overall.
With the right number of teams and quality Six Sigma training, San Angelo businesses can secure greater success and stability.
Live Classroom Training
Onsite Classroom Training
Online Self Paced
Online Instructor Led
Blended Training