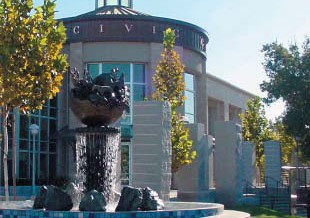 Roseville is one of the largest cities in the Sacramento area. The city is one of the fastest growing cities in the state, and now has a population estimated at over 130,000 people. Though the city began as a railroad town a century ago, it now is a major retail destination in northern California and has strong health care and commercial industries.
Many companies in the area have started using Six Sigma training in Roseville to help them improve their processes. Kaiser Permanente, Sutter, and Hewlett-Packard are just a few of the large employers that have started increasing their operational efficiency because of the training and principles. If your organization needs to find strategic ways to cut costs, Six Sigma training in Roseville, CA could be the answer for you.
What Is Six Sigma?
Six Sigma is a process improvement methodology that is used by corporations in all sectors and all parts of the country. The system employs statistical analysis to identify where the redundancies, bottlenecks, and operational problems are, so that they can accurately target their most inefficient processes. This helps companies boost their productivity and lower their costs.
Many companies who have implemented Six Sigma training in Roseville, California are optimizing their processes and resources because of the program. Creating your own internal Six Sigma teams creates an internal mechanism to continuously look for improvements and cut wastes. Over time these incremental improvements add up and save companies millions of dollars per year.
Currently there is no training schedule available for Roseville. However, we do have ongoing training in nearby locations. Check out available training in nearby location
Where Can I Find Six Sigma Training in Roseville?
There are many local organizations that offer Six Sigma training. Depending on the provider and the organization receiving training, the program can be implemented online, in person, or through a combination of those methods.
Before selecting a provider, you should know that there is no accrediting body for Six Sigma training in Roseville. It is important that you do your own research before selecting an organization.
Who Should Receive Six Sigma Training?
The teams that will be conducting the efficiency project should absolutely be trained as Green Belts and Black Belts so that they have a strong understanding of the methodology and the statistical tools that they will use. It's also important that someone in senior leadership is trained as a Six Sigma Champion, as he or she will need to understand the system in order to be responsible for it and manage it effectively.
Live Classroom Training
Onsite Classroom Training
Online Self Paced
Online Instructor Led
Blended Training