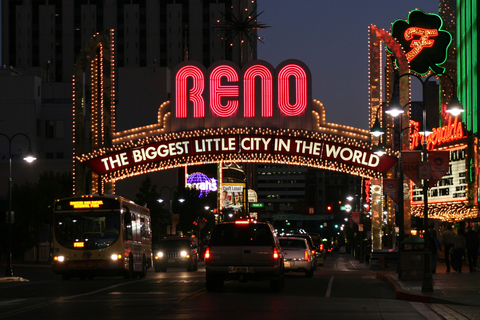 If you are looking to further your career, either with a new job, or through a promotion with your current employer, there are things you can do to get ahead. In today's business world, it is much more difficult to rise through the ranks without obtaining outside education and training. Companies today do not hand out raises and promotions to tenured workers as readily as they did in decades past. Nowadays, you must set yourself apart from the job seekers you are competing with, as well as other workers in your current job. By attending Six Sigma training in Reno, you can obtain the skills and knowledge you need to get your career moving along the right path.
For almost three decades, Six Sigma has given job seekers a leg up on the competition. The reason is Six Sigma training in Reno is respected among business professionals and owners due to the efficiency methods it provides. Because Sig Sigma is mathematically based, it accurately detects defects in business processes and offers appropriate solutions for improvement.
Currently there is no training schedule available for Reno. However, we do have ongoing training in nearby locations. Check out available training in nearby location
Since its inception in the 1980s as a system for optimizing manufacturing, there have been thousands of companies across the country that have adopted the Six Sigma methodology for their business. Whether you want to rise through the ranks of to your current company, or find a better career opportunity elsewhere, the excellent reputation of Six Sigma for Reno employees will help.
Six Sigma is very specific in its methodology, which is one of the benefits to the system. There are five "belt" certifications available for workers, from a white belt to a master black belt, that are specifically designed for certain roles in the organization. With the proper belt training, you can improve your efficiency at work, which is one of the most important skills needed in the workplace today. Businesses all over the country are trying to run more efficient operations, and Six Sigma training in Reno will make you the best person to help them.
Furthermore, when looking for Six Sigma training in Reno, you should find a program that fits your schedule and preferred method of delivery. While classroom training is traditional, it is not the best fit for everyone. You can find online courses or a combination of the two to best fit your needs. Also, make sure the provider you pick has experience working with many businesses and has a good reputation for training workers across many industries.
Live Classroom Training
Onsite Classroom Training
Online Self Paced
Online Instructor Led
Blended Training