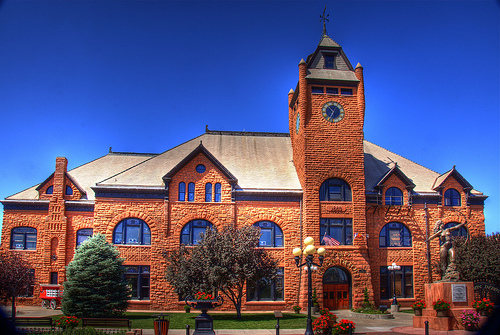 Pueblo, the arid Colorado city with a population of over 106,000 people, is nicknamed "the Steel City" because it's one of the biggest steel producers in the United States. Although the city is still producing steel, its economy has become much more diversified over the past 30 years, for example becoming one of the region's leaders in solar energy development. Many Pueblo businesses must now learn to adapt just as the city has, and businesses that are less flexible and less efficient are having more trouble adjusting to the demands of the modern economy.
Economic competition is becoming tougher every year, and consumers have become more sophisticated in the ways they choose and interact with businesses. A number of Pueblo, CO businesses are adjusting to these new demands by undergoing professional development and training programs such as Six Sigma. In fact, many companies in Pueblo, including Xcel Energy, have benefited from the skills and tools they took away from Six Sigma programs which teach strategies for process improvement. Six Sigma training in Pueblo Colorado is valuable for all types of businesses, and you should consider providing that training for your own company.
Currently there is no training schedule available for Pueblo. However, we do have ongoing training in nearby locations. Check out available training in nearby location
What Is Six Sigma?
Six Sigma is a methodology that's been internationally recognized for its ability to dramatically improve business processes. Under Six Sigma, individuals and work teams use statistical and mathematical methods to measure the way their company conducts business and produces goods and services. The Six Sigma methodology employs specific statistic techniques that can identify which processes are inefficient and wasteful. Bottlenecks that are constraining production are identified, so that they can be resolved or removed.
How Can Six Sigma Training in Pueblo Help Your Company?
After training in Six Sigma methodology, you will be able to directly apply those statistical tests to your own Pueblo business. Often companies must resort to guesswork and trial-and-error when looking for gains in efficiency. Six Sigma removes that uncertainty by using quantitative means to pinpoint the problem areas. Identifying your most inefficient segments will enable you to make effective and informed decisions.
Individuals who have trained in Six Sigma and properly applied its methods can make productivity improvements that are worth as much as $100,000 a year in saved time and resources. Six Sigma training provides tools that can immediately impact and improve your bottom line. If you are interested in beginning Six Sigma training in Pueblo, you should contact a local provider for more information.
Live Classroom Training
Onsite Classroom Training
Online Self Paced
Online Instructor Led
Blended Training