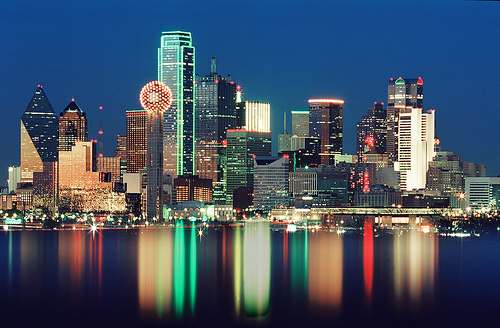 The Metroplex is a growing industrial center in the heart of Texas. While Dallas and Fort Worth probably come to mind first for most people, Plano, Texas has a population of more than a quarter of a million people. It is also home to many recognizable companies in the retail, technology, entertainment and food and beverage sectors, among many others. Simply, Plano is a hotbed for business and industry that is conveniently located near one of the country's major metropolitan centers. Because of the competitive business environment, companies must have their processes refined to compete. Therefore, it makes sense to explore the benefits Six Sigma training in Plano offers for your company's workforce.
Why would Six Sigma training in Plano be a great choice for your company? There are many reasons, but chief among them is the benefits it creates for employees to improve their skillset. Your workforce is your company's biggest asset. With Six Sigma training, your workers will be even more valuable because they will obtain new skills that can be used within your business to root out inefficiencies and create solutions to correct them.
Currently there is no training schedule available for Plano. However, we do have ongoing training in nearby locations. Check out available training in nearby location
Inefficiencies in a system can occur for many reasons, but the most important thing to remember is that they can create major issues within an organization that can directly affect the bottom line. This may include wasted time and energy, which can create higher costs, and lessen productivity. As those issues mount, they can also affect the experience customers have with your business, making it more difficult to earn new customers and keep established ones.
The Six Sigma methodology works by applying mathematical models and utilizing hard data to address issues and improve business processes. Since its inception in the 1980s as a means of improving manufacturing, it has grown exponentially in popularity among businesses in many sectors. By sponsoring your employees through Six Sigma training in Plano, you will join many recognizable companies that have used the methodology to improve practices.
Just a handful of organizations to use the system with roots in Plano, Texas include:
Dr. Pepper Snapple Group
Ericsson
Frito-Lay
Rent-A-Center
Siemens
While there are many advantages to sponsoring your employees through Six Sigma training in Plano, Texas, it is important to find the right training company for your needs. Look for a company that offers all five belt certifications, as well as a range of training options, including on-site and online training.
Live Classroom Training
Onsite Classroom Training
Online Self Paced
Online Instructor Led
Blended Training