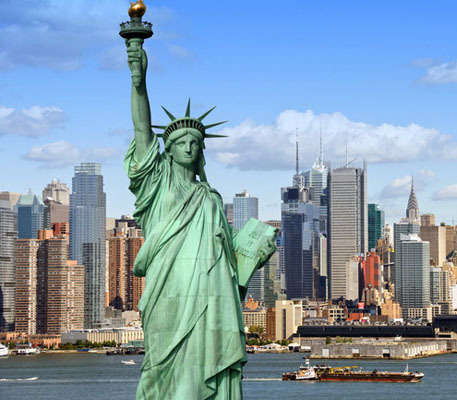 As far as many people are concerned, New York City is the capital of the world. It is the biggest city in the United States, as well its business center. Many of the largest companies in the world are headquartered in New York, or at least have offices there. Many of them have also benefitted from Six Sigma training. New York businesses must be aggressive and efficient to survive and maintain profitability. Business processes should be tight, and problems should be identified and handled quickly and effectively. It takes many working parts and a strong workforce to achieve this. One of the best ways to accomplish this is to sponsor your employees through Six Sigma training in New York City.
Currently there is no training schedule available for New York City. However, we do have ongoing training in nearby locations. Check out available training in nearby location
Invest in Your Employees
Quite simply, your employees are your company's biggest assets. While you make money by providing a business or service, it is your employees that do the manufacturing, selling, marketing, and handle the communications and all the working parts that add up to form your business processes. For that reason, investing in Six Sigma training for your New York employees is vital.
Protect your best assets. By investing in them, they will be more loyal to you and your organization. Consistency in an operation is important, and a loyal long-term workforce is an advantage over many of your competitors. This investment will also show that you trust your employees to make improvements to your company as necessary, empowering them and giving them ownership in their work. Employees that are themselves invested will work harder and take pride in their efforts, a win-win for business leaders.
Six Sigma Defined
Though it was originally developed in the 1980s, not everyone is familiar with Six Sigma. Training in New York gives your employees insight into how best to avoid, or detect and repair inefficiencies in your business processes. Inefficiencies waste time and money, and can drain profits if not addressed quickly and appropriately. The Six Sigma methodology is data-driven and proven to work. It has been so successful you can now find businesses all over the country and across many different business genres that have utilized the approach to improve their business processes.
When sponsoring your employees for Six Sigma training in New York, carefully select the best training provider for your needs. There are many options available and you must find a trusted source, with a large portfolio of successful cases.
Live Classroom Training
Onsite Classroom Training
Online Self Paced
Online Instructor Led
Blended Training