Six Sigma Training Madison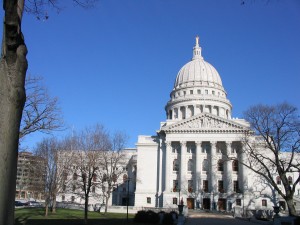 If you were to choose one way to better your career prospects, what would you pick? Would it be more education? Would it be a vocational course based on your profession? Would it be to learn a universal language that any employer would like to see, no matter what the industry? What if you could do one thing that would cover all of these bases? You should-and you can-by getting Six Sigma training in Madison.
Six Sigma isn't the newest thing in the business world, but it is the most widely accepted because it is all the things mentioned above. Six Sigma training in Madison is an efficient addition to your career education. It is indeed a vocational tool you will use and one that every company or agency wants. Why? We'll explain.
Six Sigma is a mathematic methodology that can be applied to any business model and any business process that lets you analyze what parts of the business process are delivering the results that are needed for the business to reach its quality goals and productivity targets. It allows for an objective statistical analysis of what is going on and shows what's weak and what's strong without bias or guessing.
Currently there is no training schedule available for Madison. However, we do have ongoing training in nearby locations. Check out available training in nearby location
That's why Six Sigma has become the universal language of continuous improvement in the business world, and it is why Six Sigma training in Madison will make you more valuable to any and every business organization or agency that has you on their team. The list below shows just a few of many organizations that are using Six Sigma now.
FedEx
Line Tech
Thermo Fisher Scientific
All of these organizations, among many more we found, have three things in common: they all have operations in Madison, and they're all hiring mid-career candidates, and all of them want candidates to have Six Sigma training in Madison.
How do you choose a program that is right for you? First, take a look at the programs in your area and make sure you find one that is properly recognized. A properly recognized Six Sigma training program will have been used by different reputable companies. Many companies will choose a specific program to train their employees, and those companies will be listed as past and present customers.
Today's Six Sigma training programs offer many study options, from classroom training to online courses that can easily be balanced with your work/life schedule.