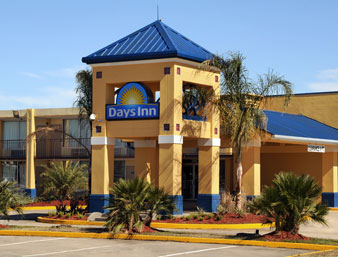 Lafayette, also known as "the Hub City," is the fourth largest city in the state of Louisiana. Considered by many to be the center of Cajun culture, Lafayette is a place where Cajun culture was created by the merging of French Canadian, Southern, Native American, and Creole cultures. In a similar way, the Lafayette economy is a confluence of several actors such as international and domestic businesses, local and nationwide businesses, all competing and transacting with one another.
In this modern marketplace, many organizations must operate efficiently with clarity and vision in order to compete today and compete tomorrow. Many businesses in Lafayette, Louisiana are turning to professional development programs to give them an edge that will propel them in the coming years as the economy improves. One such program is Six Sigma training in Lafayette, which has helped businesses across the state by reducing their costs and improving their services.
Currently there is no training schedule available for Lafayette. However, we do have ongoing training in nearby locations. Check out available training in nearby location
Are you looking for new skills or new methods to improve your business's competitiveness? Six Sigma training in Lafayette is a time-tested and results-driven program that can help you.
What Is Six Sigma?
Six Sigma is an internationally recognized program and methodology for improving business processes. Through the Six Sigma training program, individuals learn how to analyze an organization as a whole and through its individual processes. Using statistical analysis and the DMAIC framework, Six Sigma participants identify the processes that are wasteful and provide solutions. The DMAIC framework consists of five steps:
Define
Measure
Analyze
Improve
Control
This framework empowers organizations to transform their operations through process improvement, improving or eliminating the processes that are wasteful and inefficient. What sets Six Sigma apart from other professional development programs in Lafayette is its grounding in statistics and its focus on practical solutions.
Where Can I Find Six Sigma Programming?
Lafayette LA is home to several providers of Six Sigma training. Because there is no accrediting body for Six Sigma training in Lafeyette Louisiana, it is recommended that you do some research before selecting a program. By learning more about these programs and asking other businesses for recommendations, you should be able to find one that sounds right for your organization.
Once you have identified a good provider, you will have many options for receiving the Six Sigma training. Some programs offer training in several formats including online, in person classroom, onsite, and a combination of these methods. Talk with the provider to determine which format would be most appropriate for your business.
Live Classroom Training
Onsite Classroom Training
Online Self Paced
Online Instructor Led
Blended Training