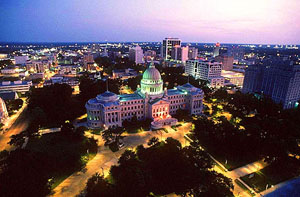 Jackson is the capital of Mississippi, and while not the largest city in the state, it's growing. The population is pushing 180,000 residents, and new businesses are finding that the area makes an ideal home. A number of industrial firms are located in the area, including Cal-Maine Foods and Trustmark Corp, but Jackson's also home to a burgeoning number of other businesses in virtually every sector imaginable. For those businesses, running lean and maximizing profitability are essential, and training in Jackson, Mississippi can help turn those goals into reality.
Currently there is no training schedule available for Jackson. However, we do have ongoing training in nearby locations. Check out available training in nearby location
Why the Greater Focus on Lean Profitability?
If the recession taught US businesses any one thing, it was that they must do more with less. They must reduce waste, and cut out unnecessary elements that do nothing to build their success. Six Sigma in Jackson, Mississippi empowers your employees and managers to achieve those goals and to do so in ways impossible with other models.
Six Sigma is a process improvement model originally created by MOTOROLA in the 1980s. It was quickly adopted by the manufacturing sector, but has since been rolled out to serve virtually every industry on the planet. The tenets of Six Sigma are based on mathematics statistical modeling reveals the true nature of breakdowns and errors within your processes. This is as true for customer service or service delivery, as it is for manufacturing.
By investing in Six Sigma, employees and managers, you give your business the means to incorporate the lessons taught by the recession in a big way, without negatively affecting your bottom line. In fact, it's been shown to provide substantially better customer satisfaction and cost savings for businesses of all sizes.
Getting Started
To get started, you'll need to do two things. First, you'll need to determine which staff you'll train and at what level (there are four potential belts for your employees, plus one for upper management). White and yellow belt courses are necessary for support staff, while green belt courses are important for team members. Black belt courses are designed for team leaders and managers. Master black belt courses are for upper management advocates.
Finally, you'll need to choose a provider for Six Sigma training. Opt for a company with a long history in the industry, and one that has internationally recognized training courses. Make sure the training company you choose can deliver onsite and online training as well.
Live Classroom Training
Onsite Classroom Training
Online Self Paced
Online Instructor Led
Blended Training