Six Sigma Training Houston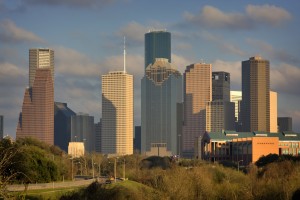 Sign up now!  
If you are a job seeker or an established professional, you have likely heard of Six Sigma. There is an increasing demand for professionals who have had Six Sigma training in Houston, and enrolling in a training program can help your professional development whether you are new to the job market or seeking growth within your current workplace and professional role.
Before starting Six Sigma training in Houston, it helps to know a bit more about what Six Sigma is. The idea is simple-find the best ways to maintain or increase levels of final quality, levels of productivity, and figure out what's getting in the way if good productivity and quality goals aren't being reached.
Six Sigma provides mathematical tools and methods that are used to analyze each part of a business process so that the effectiveness of the process can be determined, piece by piece. When you enroll in Six Sigma training in Houston, you'll be taught how to use the tools effectively and how to communicate with others on your work teams who will be using them and sharing the resulting information with you.
Businesses of all types are using Six Sigma methods to improve their own processes. The methods were developed back in 1991. By the mid-2000s, companies were reporting very favorable results. Electronics giant Motorola is among the many businesses who swear by Six Sigma. In 2005, the Chicago-based firm reported a staggering $17 billion dollars saved by implementing Six Sigma methods in its business processes.
By attending a Houston Six Sigma training program, you are obtaining the skills and tools to be part of a successful business operation. Employers need their people to have the skills to make the company succeed and their success depends on your ability to deliver.
Your Six Sigma training will depend partly on your current professional role and partly on the industry where you are employed. If you are an administrator who will supervise a number of employees who will be using Six Sigma methods, chances are you will need Six Sigma black belt training and possibly Six Sigma master black belt training as you will be mentoring others in the methods as they are implemented in your workplace.
Select a Six Sigma training program for Houston professionals that is acknowledged by credible companies and which offers options so you can schedule the classes around your life and work schedule.