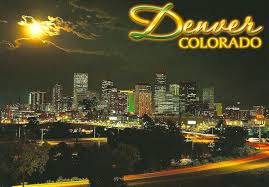 As Colorado's capital city and its most populated metropolitan area, Denver is also the industrial center of the state. Companies of all types, shapes and sizes call Denver home, from natural food distributors, to software development, to sports and entertainment. Chances are, you can find a company in nearly any industry headquartered in Denver. For this reason, it makes sense for businesses to incorporate Six Sigma training into Denver offices and business places.
Large and small operations alike will benefit from this specified education to improve the processes of the business because Six Sigma training for Denver companies is both flexible and precise. This is because it relies on the "belt" system to differentiate training to best fit the needs of a business and its staff.
Currently there is no training schedule available for Denver. However, we do have ongoing training in nearby locations. Check out available training in nearby location
For example, if a large company desires to guide workers to remove the barriers to their daily duties, a white belt training program exists to achieve this quickly. This is the most basic offering in Six Sigma training and Denver workforce members may only require one day for certification. A yellow belt program follows a similar timeline, but is detailed for workers that will act as support staff of a larger project team.
Additionally, members of project teams should receive a green belt, which centers on sharpening the system used in the operation of the project in order to achieve a more desired result more quickly. And that is exactly what Six Sigma is all about, providing the tools a company and its staff need to operate at maximum efficiency. Furthermore, for managers, black belt training dives into the expert nature of statistical and scientific methods to lead better and drive others to reach their full potential.
For leaders and business owners, there is often an internal struggle on the best ways to motivate workers and give them the tools they need to be successful. Further complicating matters is the desire to maximize time and minimize cost. Because of its detailed nature, Six Sigma training is an ideal investment for Denver companies. Great programs exist that can be scheduled when and where you want them, to provide the best methods for employees and team members. By learning new skills that can be implemented immediately in the workplace to improve the processes used daily, weekly and even applied to the fiscal year, the cost takes care of itself. Through Six Sigma training, Denver businesses will be better prepared for success.
Live Classroom Training
Onsite Classroom Training
Online Self Paced
Online Instructor Led
Blended Training