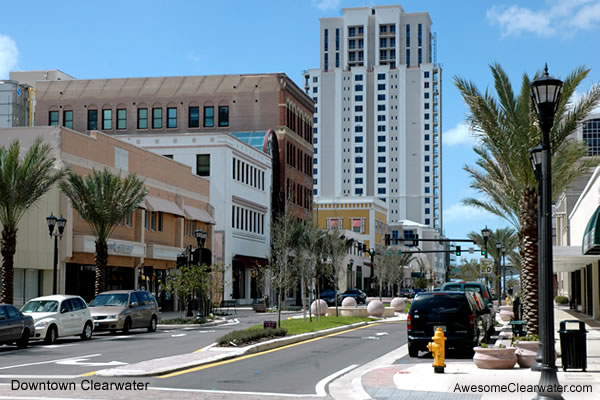 Clearwater, FL, with a population of over 110,000 people, is part of Pinellas County and the Tampa-St. Petersburg-Clearwater metropolitan area. This area actually has one of the strongest economies in the entire state and boasts an unemployment rate under four percent. In Clearwater, companies that are hiring compete for the best candidates and look for those with valuable skills. If you are a recent graduate in Clearwater Florida, you need to make sure you have the types of training and skills that companies are after.
One of the most sought after skills in the region is Six Sigma certification. Many companies prefer candidates who have been certified and who can use their Six Sigma knowledge to improve business processes. In fact, a lot of local companies have already instituted their own Six Sigma programs because they value these skills so highly. Some of these companies include:
Tech Data
Honeywell
Raymond James
Nielsen
Jabil Circuits
Raytheon
Essilor
If you are currently looking for a new job, Six Sigma training in Clearwater will significantly increase your value in the eyes of hiring managers and provide you with practical skills.
Currently there is no training schedule available for Clearwater. However, we do have ongoing training in nearby locations. Check out available training in nearby location
What Will I Learn from Six Sigma Training?
Six Sigma is a methodology that is based on using statistics and analysis to better understand how companies operate. With Six Sigma training in Clearwater Florida, you will be able to analyze a company's business processes and determine which business processes are operating efficiently and which are not.
In addition to statistical methods, Six Sigma also teaches individuals how to problem solve and improve processes. After all, identifying the inefficient processes is not useful if you don't have any solutions. Using the DMAIC problem solving approach (Define, Measure, Analyze, Improve, and Control), those who have taken Six Sigma courses can improve processes and ensure that these changes are permanent.
How Long Is Six Sigma Training?
There are many different versions of Six Sigma training in Clearwater, and each has a different length. The shortest programs will certify you as a White Belt or Yellow Belt, but these will only give you a conceptual knowledge of the methodology. You will get the most return by enrolling in Green Belt or Black Belt programs which can take between two to four weeks. These programs will teach you how to use the statistical methods and how to apply them to your own organization's operations. You should contact a local provider in Clearwater to find out how to enroll in a specific program.
Live Classroom Training
Onsite Classroom Training
Online Self Paced
Online Instructor Led
Blended Training