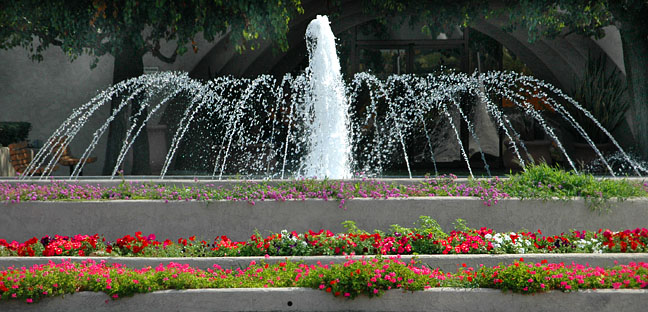 Carson, CA is one of the largest suburbs of Los Angeles. Originally, the city was known for its oil industry, and there were large numbers of refineries and oil derricks throughout the area that would eventually become incorporated as Carson in 1968. Since the oil industry decline, the local economy has become a lot more diversified and now is seeing strong growth in engineering, food manufacturing, and business services.
With these new businesses come new challenges. The old oil producers, Shell Oil and Union Oil, were competing more against other production locations and the global prices of crude. New businesses in Carson are directly competing with each other and regional companies for the business of Carson and the South Bay region.
Many of these businesses are using Six Sigma training in Carson, CA to become more efficient and offer better services than their competition. For example, Xerox and Pepsi Bottling Company, two of the largest employers in Carson, have been using Six Sigma methods to lower their costs and operate more productively. Your business could also benefit from using Six Sigma training in Carson. If you have been searching for guidance on operational strategy, Six Sigma could give out the tools and framework you are looking for.
Currently there is no training schedule available for Carson. However, we do have ongoing training in nearby locations. Check out available training in nearby location
What Is Six Sigma?
Six Sigma is a methodology for improving business processes and production efficiency. With company processes becoming more complex, Six Sigma training in Carson, California helps companies understand how their company is truly operating and pinpoints the processes that are wasteful and inefficient.
The Six Sigma methodology uses statistics and mathematics to measure productivity of individual processes, so that they can be easily compared. Companies can then improve the problematic areas to create a more efficient and less variable overall process. This system helps increase the quality of products and services and improve customer satisfaction.
How Do Companies Implement Six Sigma Training in Carson?
There are many different providers in the area that can help. First, you will need to contact a provider of Six Sigma training in Carson. Depending on your organization, you may want training to take place online or onsite. The teams that will be leading the new Six Sigma programs and conducting efficiency projects should be trained as Green Belts and Black Belts. This training takes up to two to four weeks.
Other individuals in your company would also benefit from the Six Sigma approach and they should be trained as White Belts and Yellow Belts which only takes one to two weeks to complete.
Live Classroom Training
Onsite Classroom Training
Online Self Paced
Online Instructor Led
Blended Training