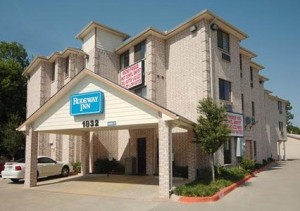 Located about 20 miles north of Dallas, Carrolton Texas is one of the premier suburban communities in the Dallas-Fort Worth metropolitan area. With its strong economy, good education, and low rates of crime, it consistently ranks on the lists of the best cities to raise a family. Commercially, it has been a strong location to start a business, and more than 9,000 businesses are in the city.
If your Carrolton-based company is looking for a training program to improve your internal processes, you should consider Six Sigma training. Six Sigma will empower employees to use analysis and statistical methods to identify and track problems. Reducing costs and inefficiencies will become a new organizational norm, supported by the methodology of Six Sigma.
Currently there is no training schedule available for Carrolton. However, we do have ongoing training in nearby locations. Check out available training in nearby location
What Is Six Sigma Methodology?
The methodology of Six Sigma programming is comprised of the five-step DMAIC Process. The five-step process is:
Define
Measure
Analyze
Improve
Control
By employing this methodology, your organization in Carrolton TX will isolate cost centers and transform internal processes. DMAIC works in two ways. It can quickly locate the source of immediate problems and point to strategies for eliminating waste and increasing output.
DMAIC can also be used with a more comprehensive data gathering project. This larger term application of DMAIC will allow you to analyze your entire organization holistically and craft a business improvement plan that delivers tremendous value. Hundreds of organizations across Carrolton are benefiting from Six Sigma methodology, including FASTSIGNS International, which has completed employee training in the last ten years.
How Does Six Sigma Training Work?
There is no one-size-fits-all training program for Six Sigma training. Depending on the organization's specific time constraints and its commitment to Six Sigma, the design of the program will vary. Typically, Six Sigma programs are led by experts who have employed these techniques in their own organizations for decades. More than just a teacher, these instructors have real world experience in applying and executing these concepts and getting quantifiable results from the process.
Programs in Carrolton can be done in person, through the internet, or through a combination. Depending on the level of Six Sigma that is desired (White, Yellow, Green, or Black Belt), the classes may consist of a few days or a few weeks. After instruction, all the participants are required to produce their own project that demonstrates their knowledge and understanding of the material. Check with local Six Sigma providers for a program that works best for your organization.
Live Classroom Training
Onsite Classroom Training
Online Self Paced
Online Instructor Led
Blended Training