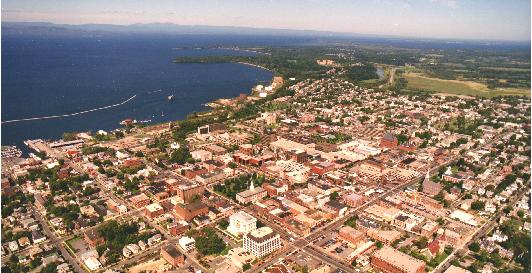 With a population pushing almost 60,000 residents, Burlington is the largest city in Vermont. It manages to combine both a small town feel and big city amenities, which attracts not only new residents, but also businesses. While this is overall a good thing, it's a problem for business owners hoping to build better success. Providing Six Sigma training in Burlington, Vermont, to your employees can make all the difference. What should you know?
Six Sigma and Business Success
As a business owner, you know that you have to run as lean as possible, maximizing profitability while minimizing liabilities like waste and excess costs. Six Sigma fits with those needs perfectly. It's a process improvement model that relies on mathematics and statistics to determine the true underlying causes of problems within business processes. Those processes might be anything from manufacturing to research and development to service provision and more. By eliminating inefficiencies and errors, you're able to reduce overall costs, eliminate wasted time and materials, and enhance customer satisfaction. So, Six Sigma training in Burlington, VT, helps ensure that your business runs better, costs less and earns more, while helping to cement it as a leader in the city.
Currently there is no training schedule available for Burlington. However, we do have ongoing training in nearby locations. Check out available training in nearby location
Already in Use
You might actually find that many of your competitors are already using Six Sigma to bolster their business success. Burlington is home to a number of major firms, including General Electric, Ben and Jerry's, Burton Snowboards, Seventh Generation Inc., Lake Champlain Chocolates, G.S. Blodgett Company and numerous others. Many of these have ongoing Six Sigma initiatives.
What to Do Next
Once you realize the importance of providing Six Sigma training to Burlington employees, you'll need to take the next step, which is working with a reputable training provider to determine the scope of your needs. Each business will have different requirements in terms of the number of employees to sponsor through training, the number of project teams necessary and more. The right training provider does more than just educate and train your staff – they can work with you to customize a plan to ensure that you get the right fit for your firm.
Make sure the company you choose has a reputation as an industry leader, and offers credentials that are recognized around the world. You should also check the firm's client list for recognizable names. The right company can make all the difference here.
Live Classroom Training
Onsite Classroom Training
Online Self Paced
Online Instructor Led
Blended Training