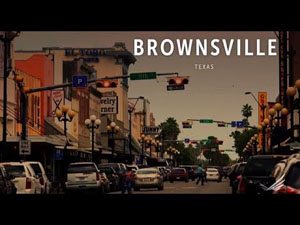 Located right on the water near Port Isabel, Brownsville, Texas is a bustling city with a population pushing 191,000. It's a hub for both national and international trade, thanks to its location at the southernmost tip of the state, as well as its accessibility to the bay and destinations like San Padre Island. For businesses in the area, visibility has become the paramount concern. With growth has come more competition, and companies large and small are facing unique challenges. Providing Six Sigma training for Brownsville, Texas employees can give your company the means to meet those challenges.
Employers Need Better Staff
Your company does all it can to ensure the quality of new hires, but there's only so much that can be done here. Additionally, the hiring process is slow and costly. It's a far better idea to look to your existing staff for the help you need in meeting today's challenges. By investing in your existing workers through Six Sigma training in Brownsville, Texas, you build a better staff, capable of helping you, while simultaneously reducing costs, improving quality and increasing customer satisfaction. Six Sigma is a process improvement platform that offers the ability to scientifically determine the actual cause of bottlenecks and breakdowns in any business process. It can be applied to any process, in any business in any industry as well, which means that it can certainly build your success, regardless of your business type.
Currently there is no training schedule available for Brownsville. However, we do have ongoing training in nearby locations. Check out available training in nearby location
Build Your Team
While ensuring that all of your employees go through 6Sigma training, it's important to start off with your core personnel first. You should have at least one project team, comprised of four to six people who have completed green belt training. You should have a black belt holder to act as the project manager as well. Finally, you'll need support staff to augment your team – these should be white and yellow belt holders. You can expand the scope of your education and training programs to match your needs – more projects will require more project teams, more support staff and more leaders.
Live Classroom Training
Onsite Classroom Training
Online Self Paced
Online Instructor Led
Blended Training