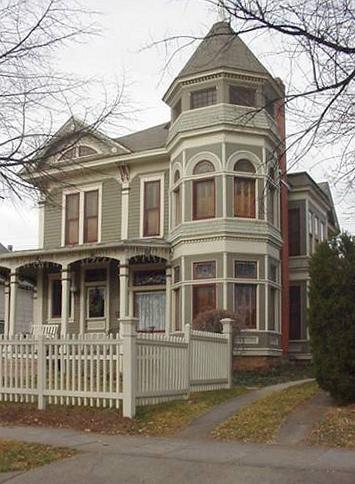 Boulder, the home of the University of Colorado, has a national reputation for being a beautiful and happy place. In the 1960s it was a popular home for hippies, and it is still ranked as one of the best places to live in the United States. Though the economy in Boulder, Colorado and the surrounding county get less attention, it is just as impressive. Many of the largest businesses in the country have large offices in Boulder, and the city is has growing technology and IT industries.
When looking at the different companies that are thriving in Boulder, you may also notice that many of these largest companies use Six Sigma methodology as part of their process improvement. In fact, almost all of the largest employers in Boulder have used Six Sigma in the past.
IBM
Ball Corporation
Oracle
Covidien
Emerson Process Management
University of Colorado
Many of the smaller companies in Boulder are taking this as a sign that they should also incorporate Six Sigma into their businesses, and they are providing training to their employees. If you are looking for new strategies to expand your business, Six Sigma training in Boulder can help you become more efficient and lower your costs.
Currently, there is no training schedule available for Boulder. However, we do have ongoing training in nearby locations. Check out available training in nearby location
How Does Six Sigma Help Businesses?
The Six Sigma methodology is helping large and small businesses transform their processes so that they can operate more efficiently and with minimal waste. Six Sigma programs use statistical analysis to determine which processes are inefficient. Identifying the bottlenecks, redundancies, and cost centers can help a business make the necessary tweaks to achieve higher productivity.
Many companies that have Six Sigma teams regularly save millions of dollars a year from Six Sigma projects. More than just statistical methods, Six Sigma gives these organizations an operational culture that constantly looks for ways to improve and is never satisfied. These organizations continue to build on their improvements and can grow in a way that doesn't sacrifice efficiency or quality.
Where Can a Business Receive Six Sigma Training in Boulder Colorado?
There are many organizations that provide Six Sigma training in Boulder. These companies can tailor their programs to the needs of your organization so that they can be most effective. However, you should research providers extensively before selecting one, because there is no accrediting body for Six Sigma training. Asking another local business for some recommendations can help you identify a high-quality provider of Six Sigma training. Sign up for six sigma boulder training.
Live Classroom Training
Onsite Classroom Training
Online Self Paced
Online Instructor Led
Blended Training