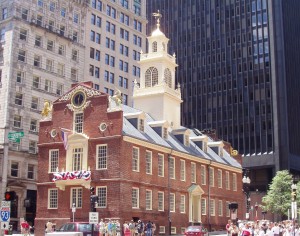 Sign up now!  
The Six Sigma methods are a huge reason why US manufacturers are once again competitive on a global scale. It works because it's based on facts and real results. Mathematical methods are used to determine what does and doesn't work in a manufacturing operation. Those who seek a solid future in the born-again sector of US manufacturing have a much better chance of being hired if they have Six Sigma training. Six Sigma is the future of manufacturing success in the present tense.
Six Sigma came about in the early 1990s and since then, companies which have adopted the methods have saved billions of dollars while improving overall quality and becoming much more competitive. The results have created a demand for skilled workers who can learn and implement the methods on the factory floor and in every successful production methodology model.
Job seekers in Metro Boston need only to look at who is hiring now. The most recognized names of area manufacturers all have the same thing in common-Six Sigma methodology in use-so they will all seek employees with Six-Sigma credentials. Just a few of those companies hiring right now include:
Ocean Spray
Hypertherm
Polartec
Covidian
Accellent
Excilitas Technologies
How do you choose the best employer for you? Find the ones that focus on the same Six Sigma priorities that relate to your experience and training. Get the Six Sigma training you need to match what your employer seeks.
The Six Sigma method is broken down into different divisions called belt levels. The belts are signified by color, such as white belt and black belt. Belt levels represent different levels of understanding, so some of it is ranked by level of achievement, and some by the type of profession. The area of focus is as important as the level of achievement. Certain belts may be more important for a professional whose focus is operations, while a different belt may be more appropriate for a person whose professional focus is quality control.
Proper Six Sigma training will make you best prepared to prosper not only in a manufacturing environment, but in your particular area of professional expertise. You will be able to generate value-added results for your employer. That means you'll represent value that your employer will recognize. Choosing the proper Six Sigma training isn't a difficult task. It is as simple as setting a goal for success and then implementing the tools to see yourself reach your goal.