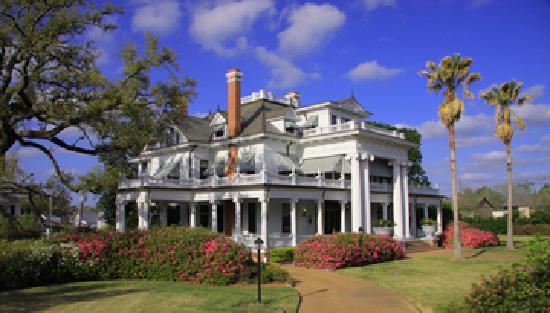 In 1901, the Spindletop gusher was discovered outside Beaumont Texas. This became the first major oil field in the United States and rapidly turned Beaumont into one of the top domestic energy providers in the country. This was an immediate economic transformation for the city of Beaumont, but economic transformations are not always immediate, sometimes they change gradually until reaching a tipping point.
The globalization and digitalization of the economy has increased the rate of change, with some industries appearing or disappearing in incredibly short amounts of time. Businesses in Beaumont as well as the rest of the country must now be as lean and nimble as possible in order to adapt to all the unexpected changes in the marketplace.
Currently there is no training schedule available for Beaumont. However, we do have ongoing training in nearby locations. Check out available training in nearby location
Many organizations in Beaumont are turning to Six Sigma training to help them strengthen their processes. Both Entergy, whose Gulf State Utilities segment is located in Beaumont, and the Lamar Institute of Technology have adopted Six Sigma methodology to spur process improvement in their own organizations.
What Is Six Sigma Training?
Six Sigma is an organizational process that empowers individuals to improve the functioning and performance of their businesses. With a Six Sigma methodology, a Beaumont business can analyze their individual processes, segments, and overall business in a quantitative way. Six Sigma concepts allow you to take this analysis and identify where the waste and inefficiency is coming from and where you can make improvements. By targeting these processes, a business can rapidly change its performance in a short amount of time—cutting costs and improving service.
Why Should I Choose Six Sigma Training?
There are hundreds of different professional development options in the Port Arthur –Beaumont TX Area. The two things that set Six Sigma apart from other programs are its grounding in data and practical application.
Six Sigma methodology utilizes statistical analysis to identify problems and improve processes. Businesses cannot afford to use trial-and-error when improving operations. This training allows individuals to use quantitative data to determine exactly where the waste and inefficiency is. That's the most reliable way to make business decisions.
Also important is Six Sigma's grounding in practical application. This program is not merely communicating a philosophy or theory. Six Sigma is meant to be used in real world situations to improve business outcomes. Programs are taught by Master Black Belts who have applied the methodology themselves. The training incorporates case studies, simulations, and actual application of principles. Contact a Six Sigma provider in Beaumont to get more information.
Live Classroom Training
Onsite Classroom Training
Online Self Paced
Online Instructor Led
Blended Training