Six Sigma Training Austin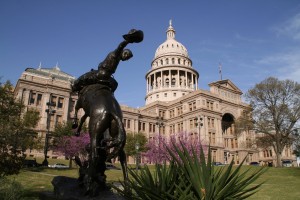 Sign up now!  
When thinking of your career, where will you be in three years? Will your job still be secure? Will you have had a shot at that promotion you know you've earned? Will you have the credentials you need to maintain your professional edge? The answer to all of these questions can indeed be yes, if you have the right credentials to continue your career growth. Among the most important credentials you can obtain – Six Sigma training in Austin.
Six Sigma training in Austin is getting easier to obtain with some programs offering completion in as little as four weeks' time. But before you sign up, you should know a few important facts. You are, after all, planning for long-term success.
Six Sigma is a problem-solving method for business operations that was created in 1991. Forget anything you've been told about it only being applicable to the manufacturing industry. Six Sigma is being used everywhere. Just a few of the industries besides manufacturing that have been using Six Sigma are education-both public and private; healthcare-both non-profit and for-profit; customer service, and human resources.
Here are just a few of the many places in Austin that are well established with Six Sigma:
Bank of America
Flextronics
HID Global
Hot Clinical Jobs.com
Multimedia Games
National Oil Well
All of these firms are hiring both entry-level candidates and mid-career candidates, and all of the ads have one thing in common: they say the applicants should have Six Sigma training in Austin.
What program should you enroll in? That depends on a few things: the type of job you are doing, especially if that's the profession where you want to grow, the type of industry you are in and what kind of study schedule you need.
Of course, the first thing you need to determine is if the Six Sigma training in Austin that you choose is well recognized by area employers. Once you've concluded the program is properly recognized, you need a study schedule you can keep. Many programs offer online study options and let your learn at your own pace.
The specific Six Sigma trainings for professionals in Austin will be divided into "belt" programs. There are five different belt programs that each relate to a person's profession. Yellow and white belts are typically for generalists, while green belts are for specialists. Black belt programs are typically for managers, supervisors, and executives.