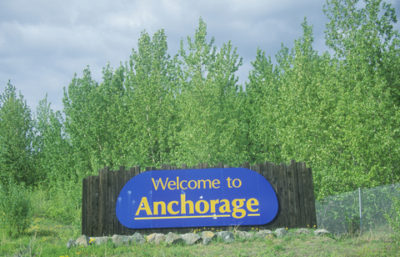 Sign up now!
Six Sigma Training In Anchorage
You want to have a more secure job. You want to advance in your career. You'd like to know what type of educational training would help you. What would make you more able to help your employer operate more efficiently each day, each month and each quarter, and therefore make you more valuable to them? If you're an Alaska professional, there's one answer to all of these questions: get Six Sigma training in Anchorage.
If your employer is asking you to seek Six Sigma training in Anchorage, it means they want you to have the skills necessary to make their business operations better. It means you get to be a part of their success and you should be glad. Six Sigma training will make you a more-qualified professional no matter what industry or agency you might be working for. You'll be more eligible for promotion in the future as well.
Today, these are just a few businesses who are hiring right now who want candidates to have Six Sigma training in Anchorage:
Alaska Native Tribal Health Consortium
Eaton
GE Healthcare
Hertz
As you can see, Six Sigma isn't just used for manufacturing, as some may still believe. Six Sigma training in Anchorage will make you better qualified to help any business run better, more-efficient operations, and that makes you better off as well. Government agencies, healthcare systems and school districts all use Six Sigma successfully, so even if your career plans change, the Six Sigma training in Anchorage that you receive now will be an asset in your future.
How Does Six Sigma Training Work?
Six Sigma training is divided into a "belt" program-white, yellow, green and black. The color of each belt matters more in terms of what type of occupation it applies to, rather than representing a "rank". The belt program you enroll in depends on the work you do for your employer.
Managers and executives typically will get black belts. There are two levels: black belt and master black belt. Some managers may also have another belt that would be acquired by non-managers, technicians and specialists. A quality specialist would likely seek a Six Sigma green belt, while generalists would usually seek white or yellow belts.
When you enroll in Six Sigma training in Anchorage, choose a program that is recognized by the business there. There are many different options, including all-online studies and accelerated programs.
Live Classroom Training
Onsite Classroom Training
Online Self Paced
Online Instructor Led
Blended Training