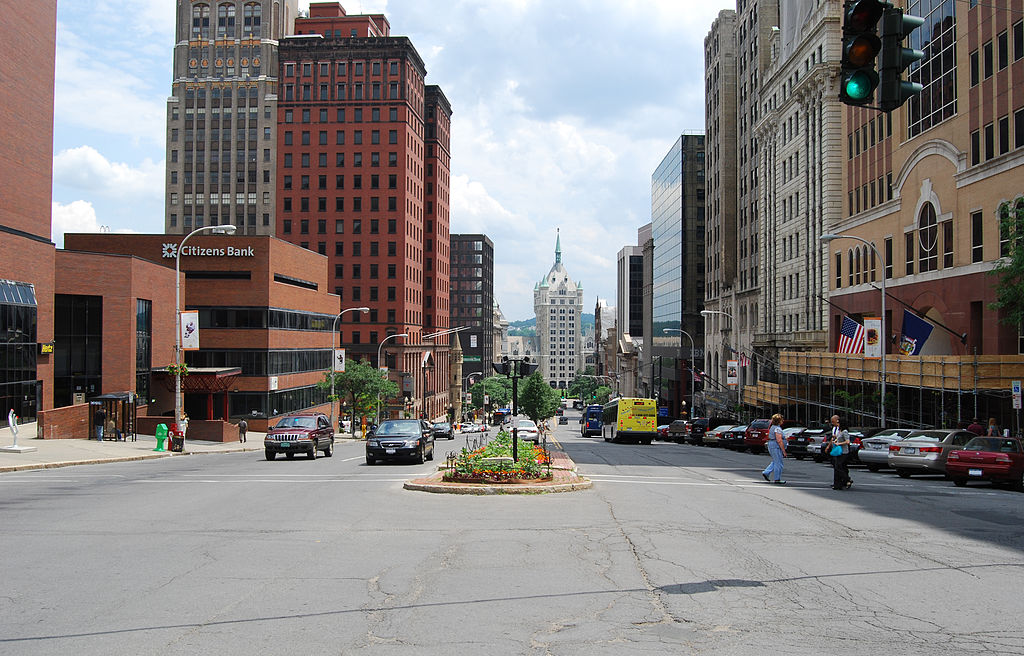 Albany, the capital of New York, did not struggle as much as the rest of the state during the recent recession. Because Albany's economy is reliant on government, education, and healthcare sectors, its economy was not affected as much as other parts of the country. Many in Albany see even greater days ahead as the economy is getter better, and suddenly Albany is a home to a growing nanotechnology industry.
With these technology companies coming to Albany, there are many new opportunities for innovation in the city. Some of these companies are have made operational excellence a priority for their organizations, so that they are better positioned to take advantage of the new opportunities that will present themselves. In this new effort to maximize efficiency, many companies are revisiting Six Sigma training in Albany New York as an effective way to improve internal processes and controls.
Currently there is no training schedule available for Albany. However, we do have ongoing training in nearby locations. Check out available training in nearby location
If your Albany, NY business is looking to take advantage and profit from the economic growth in the city, Six Sigma can help you control costs, so that you can grow more efficiently. Some of the best organizations in Albany are already benefiting from Six Sigma processes such as New Horizons of Albany and Albany State University.
How Is Six Sigma Helping Albany Businesses?
With nanotechnology and many other industries, organizational complexity is a constant concern. When operations become too complicated, they can be difficult to manage and become less efficient. Six Sigma is helping Albany businesses by giving them a methodology to find inefficiency and eliminate it.
When a company trains and implements a Six Sigma program, they start using statistics to analyze their company data. These statistical tests use their own measurements to determine where the company's inefficiencies are coming from, so that they can confront the root cause. Bottlenecks, waste and cost centers are eliminated through process improvements, and the company enjoys increased productivity.
According to some estimates, Six Sigma Black Belts save companies as much as $200,000 every year with their process improvement products. These gains in efficiency lower the costs of operation and production, but they do not lower the quality of products and services.
Where Can Albany Businesses Receive Six Sigma Training?
There are many different providers of Six Sigma training in Albany, New York. Some of these Six Sigma implementers can provide instruction online to make it more convenient, but you can also choose to have the training in person and onsite.
Live Classroom Training
Onsite Classroom Training
Online Self Paced
Online Instructor Led
Blended Training