This is the full and complete Six Sigma online White Belt Training course offering the student an overview and introduction to Six Sigma and the DMAIC methodology. With this Belt you will be able to begin your journey toward the professional competencies of the Yellow Belt, Green Belt, Black Belt, and Master Black Belt. After obtaining this first level belt, you can become a qualified team member of a Green Belt or Black Belt project.
Six Sigma Online White Belt Training Features
Six Sigma Online White Belt Training Special Pricing
$99 Special Pricing for the White Belt Training
Access to the training manual in electronic format with the ability to print a copy for your own use.
Ability to upgrade at a later date to the Yellow, then Green and then Black Belt online programs.
Once we process your payment we will provide you with your personal online training account.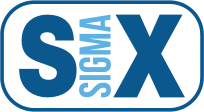 Register for Online Training Now!
Contact us if you have additional questions.
Six Sigma Online White Belt Training Program Includes
30 days of access to online 6Sigma.us program materials
Online Quizzes after every module  (No comprehensive exam required for White Belts)
Six Sigma White Belt Training Certification upon completion of Online Training
Downloadable Manual for the program
Online Program Requirements
A computer with online access to the internet with a browser
Sound Card and Speakers
Display Settings of at least 1024 X 768 Screen Size
Secure PDF Viewer from LockLizard (provided free)
Access to Microsoft Office 2000 or newer or equivalent
For all the White Belt program no statistical software application is required.
You are not to provide your login information to other users. Your online account is for your personal use.
Please note there are no refunds once the program has been started or 7 days after purchase.
Six Sigma Online White Belt Training Course syllabus

Six Sigma Overview
Six Sigma Define Phase
Six Sigma Project Deployment
Additional Modules for Yellow Belt Upgrade With the Yellow Belt Upgrade you get an additional 60 day's of access and a printed copy of the manual (slides used in the presentation) can be purchased and shipped anywhere in the US for $35.
Process Mapping
Cause and Effect
FMEA