This course is designed for those who want a better understanding of the five principles of lean: value, value stream map, flow, pull and mistake proofing. This course is ideal for managers or executives who are overseeing a Lean initiative and need a user-level understanding of the methodology.
Six Sigma Fundamentals of Lean Online Training Features
$249 Special Pricing for the Fundamentals of Lean course
Secure Downloadable Course Manual
Ability to sign up at a later date for the full set of Lean Agent Certification courses.
Once we process your payment we will provide you with your personal online training account.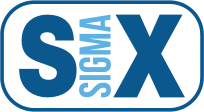 Register for Online Training Now!
Contact us if you have additional questions.
Online Program Includes:
90 days of access to online 6Sigma.us Online program materials
Online Exams and Quizzes
Downloadable Manual for the course
Online Program Requirements
A computer with online access to the internet with a browser and Microsoft Windows
Sound Card and Speakers
Display Settings of at least 1024 X 768 Screen Size
Access to Microsoft Office 2000 or newer
You are not to provide your login information to other users. Your online account is for your personal use.
Please note there are no refunds once the program has been started or 7 Days after purchase.
Six Sigma Fundamentals of Lean Training Course Topics
Integrating Six Sigma & Lean
Muda Elimination
Current Value Stream Mapping
Future State Value Stream Mapping
Kaizen Lean Events
SMED