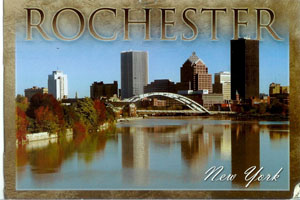 Have you ever thought about getting your Six Sigma certification in Rochester, New York? Many people understand how this would help their business or, as an employee, how it would aid their prospects. However, once you fully appreciate the benefits of Six Sigma certification in Rochester, New York, you'll probably be more willing to begin the process.
As a business, you can rest assured your customers will be able to tell the difference after your employees start getting certified. That's because one of the key tenets that binds these various techniques ahs to do with the important of customer support. Your organization will also benefit from better quality control, so there's less of a chance you'll be hearing from customers in the first place.
You'll definitely know they're there, though, as customer satisfaction always leads to customer loyalty. Having your employees go through Six Sigma certification in Rochester, New York will leave them in a better position to ensure customers walk away from your company happy and return again and again. Employees and companies can also both benefit from the boost in morale that goes along with Six Sigma certification in Rochester, New York. Too many companies flounder for no other reason than they have poor leadership. Too many leaders flounder for no other reason than their company doesn't have a unified message about what leading should entail.
Currently there is no training schedule available for Rochester. However, we do have ongoing training in nearby locations. Check out available training in nearby location
Six Sigma does, however. This gives leaders a target to hit and the confidence to pursue it. By doing this, employee morale improves because they have a leader to guide them in their work. Otherwise, your company is just the blind leading the blind.
Aside from your employees, think about how partnerships with other companies will improve. Right now, you may be the weak link in their chain. They may even be looking for other companies your competitors maybe to team up with. Six Sigma makes better organizations. If it's one of your partners that is falling behind, improving your own performance might be just what they need to step up to the plate and become a better asset for you.
If you're an employee, Six Sigma can help you in a number of other ways too. However, one of the most important ones is that it makes you hirable. Six Sigma is only growing in popularity and the more experienced you are with these techniques, the more other companies will know you're someone they can benefit from.
Live Classroom Training
Onsite Classroom Training
Online Self Paced
Online Instructor Led
Blended Training