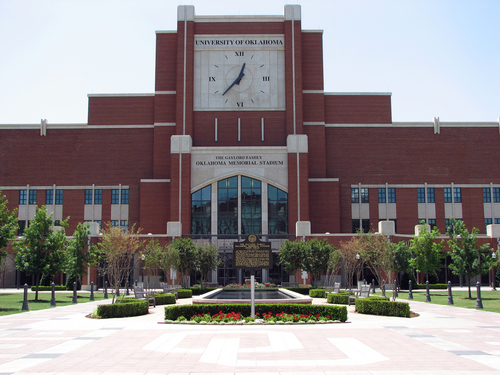 If you've pledged to make 2015 your organization's best year so far, that's an admirable goal, but a pretty tall order. Where will you start? Will you address your staff? Do you need new hardware? Is there software out there that could give you an edge?
We could be here all day considering the various ways you might decide to improve your business. No matter what you choose, though, if it's not Six Sigma certification in Norman, Oklahoma, it's most likely second best.
Unlike a lot of business practices, Six Sigma certification in Norman, OK has been around for decades. It wasn't invented by some theoretician either. Six Sigma comes to us from Motorola, which invented it back in 1986.
Currently there is no training schedule available for Norman. However, we do have ongoing training in nearby locations. Check out available training in nearby location
Leading up to its invention, Motorola had a problem that many companies face at some point. They realized that their own business practices were resulting in waste. No one ever wants to admit such a thing, but it was obvious. Furthermore, Motorola knew that this couldn't continue on. Best case scenario, the defects they were constantly dealing with would cost them more profits. At worst, though, this problem could have made them so vulnerable that they began losing major market share and eventually got put out of business.
With Six Sigma, Motorola had created a silver bullet for this type of problem. Proof came when they brought down their defects to just 3.4 per every one million opportunities.
While this may sound too spectacular to believe, the results have been replicated thousands of times over. Six Sigma has been a factor in huge corporations all over the planet including:
Black and Decker
Chevron
Colgate Palmolive
Boeing
IBM
The Dow Chemical Company
Amazon
As you can see, these companies come from all types of different industries. Therefore, while Six Sigma was originally used for manufacturing problems, it's now capable of addressing all kinds of business practices.
Companies in and around these parts have benefited from this powerful strategy as well. These include Johnson Controls, Spirit AeroSystems, PACCAR Winch and Wall Colmonoy Aerobraze Engineered Technologies. Why not be the next to obtain Six Sigma certification in Norman?
Just about every company encounters some waste when executing their business plan over a long enough period of time. However, it's important that you don't simply accept this as some kind of necessary evil. Instead, follow the lead of so many successful organizations before you and use Six Sigma certification in Norman to improve how your business operates.
Live Classroom Training
Onsite Classroom Training
Online Self Paced
Online Instructor Led
Blended Training