Six Sigma Certification Montgomery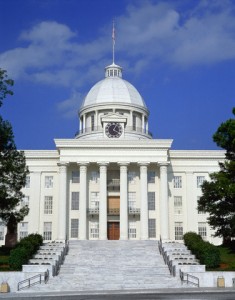 Education and training are vital to enjoying a rewarding career. However, it can be hard for professionals to determine what courses they should take. What certification options offer them the most benefit and will provide the most benefits for their organization? The answer is to go through Six Sigma certification in Montgomery. The city is home to a broad range of businesses and industries, but all of them benefit from the application of process improvement.
How Does Six Sigma Work?
If you think that Six Sigma is relegated to the world of manufacturing, it's time to take a closer look. This process improvement method has been adopted around the world and throughout every industry imaginable. From government offices to nonprofit organizations, food service companies to farms, scientific organizations to pharmaceutical companies, Six Sigma plays a central role in success.
Currently there is no training schedule available for Montgomery. However, we do have ongoing training in nearby locations. Check out available training in nearby location
Six Sigma is based on statistics and the application of accurate mathematics. Where other methods force you to guess about the problems causing errors and defects in your processes, Six Sigma identifies those issues accurately, and allows you to make changes, test the results, and then monitor the process. What's more, it can be applied to any process whatsoever, even everyday routine processes like interoffice communications and scheduling.
The immediate upshot of that is Six Sigma training in Montgomery gives professionals the edge they need, and provides businesses with a range of benefits, including reduced costs, improved process time, more predictable outcomes and better profitability. It's a winning combination, certainly.
It's Already in Town
If you think that Six Sigma is a new concept, take a look around the city. You'll find a number of companies already integrating Six Sigma projects, including:
AIDT
Hyundai
Lone Wolf Manufacturing, LLC
You can also count on it being even more heavily adopted in the coming months and years.
Professionals Making the Decision to Pursue Six Sigma Certification in Montgomery
For professionals, the choice to pursue Six Sigma education is clear, but which program is right for your needs? There are five different training tiers designed for different needs. Which is right for you? White and yellow belt courses offer an in-depth introduction to Six Sigma, while green belt training is the best course for those who'll be members of a project team. Black and master black belt programs are better choices for management and executives.
With this information, it should be simpler to choose the right option for Six Sigma certification in Montgomery.