Six Sigma Certification Henderson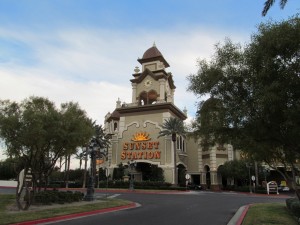 As the largest suburb of Las Vegas, Henderson, Nevada, is home to a wide range of businesses and organizations, from casinos to golf courses to manufacturers and more. Professionals in the Henderson workforce hoping to move up with their current organization should ensure they have marketable skills – marketing your services are not just for those seeking another employer. Increasingly, you need to have training and education to gain promotions within your current job. Six Sigma certification in Henderson will ensure that you have the skills and training that today's businesses want.
How Does Six Sigma Certification in Henderson Work?
Six Sigma certification provides you with a broad set of very marketable skills, all of which are geared for what today's businesses need – better stability, better profitability, and better savings. Six Sigma is a process improvement model, the only one in the world that actually works on scientific principles. It's a proven solution for determining the cause of errors and defects, testing, making accurate changes and then monitoring those changes for the long term.
Currently there is no training schedule available for Henderson. However, we do have ongoing training in nearby locations. Check out available training in nearby location
How Does Six Sigma Apply to You?
You might think that Six Sigma certification in Henderson has little to do with your career path. In the past, that was correct. Today, not so much. The reason that Six Sigma is in such high demand by businesses and organizations around the world is the fact that it can be applied to any process whatsoever. That includes manufacturing, but it also extends to every other business process, from shipping and receiving to logistics and supply chain management to pharmaceutical testing and even marketing and advertising.
Everything within a business is tied to a process of some type, and all processes have breakdowns, errors and bottlenecks that cost businesses big time. With Six Sigma certification, Henderson professionals have the skills to change that situation.
Moving Forward with Six Sigma Certification
Pursuing your education and training in the right way is vital. You'll need to ensure that you choose the right Six Sigma course – there are several available. Six Sigma certification for Henderson professional can be obtained through completing a white belt or yellow belt program for general business professionals, or through green belt training for team members and team leaders. Black belt training gives you the means to become a project manager, while master black belt training will help you on your way to becoming a successful executive.