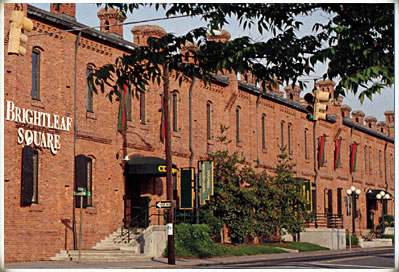 The city of Durham, North Carolina has long been a hub of industry and trade. It's home to a myriad of businesses in virtually every economic and industry sector. That means the city is a great place for job hunters, but what about those who want to move up with their current employer? If you like the company you're working with but want to move up and earn more, Durham has plenty to offer in the way of certification and education. Six Sigma certification in Durham will give you access to the most in-demand skillset out there.
How Does Six Sigma Make You More Marketable?
In order to move up within your current organization, you need to bring something to the table. Your employer needs a reason to give you a promotion. With Six Sigma certification, Durham professionals get just that – a skillset that's sought after in every industry and vertical on the planet. Six Sigma is about process improvement, and it can be applied to any process, from manufacturing to food service to aeronautic design and everything in between. Retailers, medical and healthcare providers, government offices and nonprofit organizations utilize this platform to reduce errors, improve profitability, cut costs and enhance customer satisfaction. Given that long list of benefits, it makes sense that Six Sigma certification for Durham professionals would be the right way to go for your needs.
Currently there is no training schedule available for Durham. However, we do have ongoing training in nearby locations. Check out available training in nearby location
Choose Your Belt
Six Sigma is divided into different classes, called belts. Each belt denotes another level of mastery, but there's no need for everyone to go through all courses, as they apply to different career paths. For instance, if you just want to make yourself more marketable and secure a promotion, then you could benefit from both white and yellow belt training (the two entry-level courses). You won't be able to be part of a process improvement team, but you'll have the skills to improve your daily responsibilities in your current position. Green belt training is designed for team members or team leaders. Black belt training is a must for project managers. Finally, master black belt training is designed for executives and high-level managers.
As you can see, there are plenty of options available through Six Sigma certification in Durham. Choose the right path, and you'll find that your marketability is far higher than you might have expected. With the right skills, the sky's the limit for your career prospects.
Live Classroom Training
Onsite Classroom Training
Online Self Paced
Online Instructor Led
Blended Training