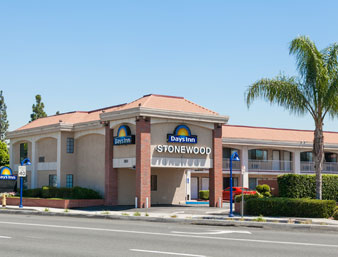 While we may be on our way out of the recession, most companies in Downey, California are still wounded from the economic downturn. Of course, many didn't even survive it. Still, though it's good you made it to the other side, now is no time to rest on your laurels. Instead, it's time to start thinking about how you can make 2015 the best year so far for your company. One way to do this could be obtaining Six Sigma certification in Downey, CA for your company.
Unlike so many other systems that are supposed to benefit your business in a big way, Six Sigma certification in Downey, California has a track record that proves it actually has, time and time again. In fact, it was born out of the adversity faced by a major corporation that needed to find a way through.
Back in 1986, Motorola was in trouble. They found out that they were losing money unnecessarily because of flaws in their manufacturing processes. Many companies had simply learned to accept that defects happened and there was little you could do.
Currently there is no training schedule available for Downey. However, we do have ongoing training in nearby locations. Check out available training in nearby location
Motorola, though, took control of matters and invented Six Sigma. The result? They had no more than 3.4 defects per million opportunities. Things definitely turned around after that. To this day, one of the stated goals of this method remains the 3.4 limit, which is one of the reasons it's still so popular.
Then, in 1995, Jack Welch would make headlines when he adopted the system for the company he was in charge of, General Electric. One of the most notable headlines would actually come from Fortune Magazine, which named Welch "The Manager of the Century." Though he earned that title for many reasons, one was definitely his use of Six Sigma.
Since its inception, Six Sigma has been utilized by some of the most successful companies in the entire world. These include:
Whirlpool Corporation
Xerox
Toshiba
Sony
Timex
Six Sigma is also used by the United States Army, United States Air Force and NASA. Good luck finding another system with anything close to that list of credentials.
These techniques are no stranger here either. DISYS, Ormco and Molina Healthcare are just three of the businesses in this area that have Six Sigma certification in Downey. Why not make yours next?
Whether your company needs help or it's fine but you would like to see it improve, Six Sigma certification in Downey is definitely worth looking into.
Live Classroom Training
Onsite Classroom Training
Online Self Paced
Online Instructor Led
Blended Training