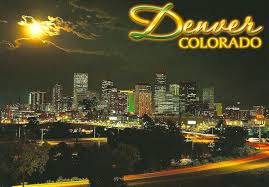 The Mile High City has grown a lot in recent years, and is now home to a dizzying array of businesses and industries. From the burgeoning craft beer scene to mining, logging, tourism, skiing and more, Denver's economy has grown tremendously. However, that doesn't mean that everything is golden, and companies need to ensure that they're operating as efficiently as possible. The trick to that is to ensure that your workforce has gone through Six Sigma certification in Denver, Colorado.
You Need to Invest in Those Who Matter Most
When it comes to people that matter most to your company, chances are good you think of your customers or clients. That's natural, but it's wrong. Your workers are the most important people to your business. Without the right professionals at the helm, your business can't move forward. Part of ensuring that you've got the right workforce is to sponsor your employees through Six Sigma certification in Denver, Colorado.
Currently there is no training schedule available for Denver. However, we do have ongoing training in nearby locations. Check out available training in nearby location
Why should you invest in your employees? There are many different reasons, but the most important of these include the following:
It Builds Loyalty Who says that the days of employer/employee loyalty were dead? It doesn't have to be that way. By helping them become better professionals you prove that you're dedicated to growing your workers, and they in turn reward you with more loyalty.
It Builds Success Employees with higher training are more successful, and that success can translate to your business.
It Builds a Better Company What's the better option, a company staffed by professionally trained experts or one run by those with only nominal expertise? Obviously, a staff comprised of professionals is the best choice.
Getting Six Sigma Certification in Denver, Colorado
You'll need to choose the appropriate training levels for your employees when you sponsor them through Six Sigma training. There are several options open to you. White and yellow belt holders can apply their training to their everyday job duties, as well as work as support for a process improvement team. Green belt holders are ideal team members, and black belt holders are good managers. Additionally, black belt holders can work as managers, or as Six Sigma advocates within the company.
It bears mentioning that not all Six Sigma companies are the same, and you need to find one that can provide training courses in a format that fits your business, your needs and the number of employees you need to train.
Live Classroom Training
Onsite Classroom Training
Online Self Paced
Online Instructor Led
Blended Training