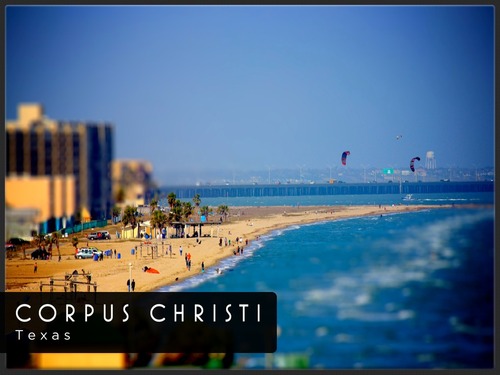 With a population of over 300,000, Corpus Christi is a very large place. It's home to an incredible number and range of businesses and industries, from the oil and gas industry to the healthcare industry and more. However, all companies in the city, regardless of industry or specialization, need to ensure that they're running as efficiently as possible. That's vital for profitability, customer satisfaction and ultimate success. How do you ensure that your company achieves that goal? Sponsoring your employees through Six Sigma certification in Corpus Christi, Texas might be just the answer you need.
What's Six Sigma About?
There's certainly no shortage of professional certification courses out there that seem to offer benefits to your employees and, thus, to your business. However, few of them approach what Six Sigma can achieve. When you sponsor your employees through Six Sigma certification in Corpus Christi, Texas, you're able to build a workforce with the experience and skills necessary to improve processes. Process improvement might not seem that big a deal until you dig down into it. Essentially, everything in your business is a process or the result of a process. That applies to your products or services, as well as your interoffice communications, your accounts payable, your mailroom and more. Everything hinges on the process running smoothly, correctly and efficiently. However, most processes have inherent flaws, and entropy will eventually create even more problems. All processes break down. Six Sigma certification for Corpus Christi, Texas professionals ensures that all of your workers have the skills necessary to correct defects and flaws, keeping your processes smooth, efficient and successful.
Currently there is no training schedule available for Corpus Christi. However, we do have ongoing training in nearby locations. Check out available training in nearby location
What Six Sigma Certification Level?
If you're considering sponsoring your employees through Six Sigma certification in Corpus Christi, Texas, you'll need to ensure that you have the right education for each employee. There are five levels of education and training here. White and yellow belt training are introductory courses best suited for those who'll be applying Six Sigma techniques to the processes they use daily. Green belt training is better for process improvement team members. Black and master black belt training are geared for the needs of management and leaders.
When considering Six Sigma for your employees, make sure you know how many process teams you need, and how large those teams should be. You'll also need to give some thought to team leadership, as well as supporting personnel.
Live Classroom Training
Onsite Classroom Training
Online Self Paced
Online Instructor Led
Blended Training