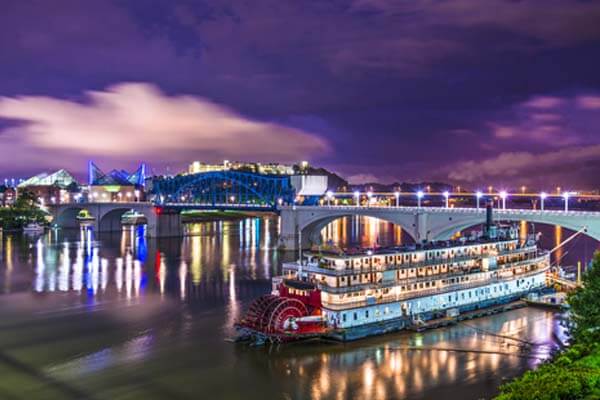 With more than 170,000 residents, Chattanooga is the fourth most populous city in Tennessee and sits right where the Appalachian Mountains meet the Cumberland Plateau. The natural beauty this offers has earned Chattanooga the nickname, "The Scenic City." Chattanooga's economy is made up mostly of service and manufacturing companies. Notable businesses here include CBL & Associates, Chattem, Double Cola, Coker Tire and Miller & Martin. The city is also the home to the first Coca-Cola bottling plant in the entire world.
No matter what kind of business yours is, it's worth considering how Six Sigma certification in Chattanooga, Tennessee could help improve its prospects. Six Sigma was originally created by Motorola as a solution for what they perceived as major issues with their manufacturing branch. The goal of this now popular system was to limit defects to no more than 3.4 of them across a million products.
Although its roots are in manufacturing (even the name is a nod to this industry), Six Sigma has been applied to organizations from a wide array of backgrounds. Amazon.com, Raytheon and the U.S. Army have all leveraged this system to improve their practices. Countless others have over the past three decades as well. With Six Sigma certification in Chattanooga, Tennessee, your company will be better able to identify areas where they may be falling short, especially in regards to systems they rely on regularly. This could mean manufacturing practices, but it could also refer to customer service, analytics or agricultural yields. Six Sigma certification in Chattanooga, Tennessee helps companies like yours and their staffs look for areas that might not even be seen as flaws, but could use improvements. With those areas identified, Six Sigma teaches how to systematically make changes to help these areas meet their potential.
Currently there is no training schedule available for Chattanooga. However, we do have ongoing training in nearby locations. Check out available training in nearby location
This doesn't just benefit the end result though. Six Sigma certification in Chattanooga, Tennessee will help you optimize your employees as well, by arming them with a system they and their coworkers will all be familiar with. Doing so makes collaboration across departments extremely easy too. When problems present themselves, you no longer have to waste daylight trying to organize various groups, figuring out a strategy and delegating duties. Six Sigma streamlines all of this.
Every company has the potential to improve, but this is usually much easier said than done. With a track record nearly 30 years long and too many market leaders to name that have used it, Six Sigma is a business solution that provides real results.
Live Classroom Training
Onsite Classroom Training
Online Self Paced
Online Instructor Led
Blended Training