Six Sigma Certification in Birmingham, Alabama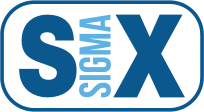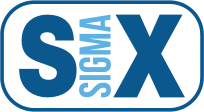 Sign up now!
Six Sigma Certification In Birmingham
With a population topping out at over 200,000 residents, Birmingham has become a bustling city. While there are a number of tech companies located in the city, Birmingham is home to a wide range of other industries and sectors, including education, heavy industry, manufacturing and more. When you throw in surrounding suburbs like Calera, Bessemer, Alabaster and Pleasant Grove, you get a striking picture – businesses in the city face stiffer competition than ever before. Improving your ability to compete requires that you sponsor your employees through Six Sigma certification in Birmingham, Alabama.
Why Choose Six Sigma?
There's a wealth of different professional certification and training courses out there, so what makes Six Sigma so different? It's key difference is its ability to get right at the root of your inability to be as competitive as possible – errors and issues that create inefficiency. The more efficiently processes within your business run, the more competitive you can be. For instance, if you are able to reduce manufacturing defects by 90%, that would save you time, money and hassle, not to mention boosting your reputation with your customers. Six Sigma certification in Birmingham, Alabama isn't applicable to just manufacturers, either. It can be applied to any business process in any business in any industry.
What Certifications Do You Need for Your Staff?
It's difficult to say you need X black belts and Y green belts. Your needs will differ based on your industry, the size of your company and numerous other variables. It's simpler to explain the various certification levels in Six Sigma. There are five belt levels you should understand, including the following:
White – White belt certification is the lowest level of certification. It's an introductory course best suited for those who will apply Six Sigma principles to their daily job duties on their own.
Yellow – Yellow belt certification is ideal for those who will supply data to your process team, as well as applying these principles to their own responsibilities.
Green – Green belt certification is needed to be a team member or team leader. This Six Sigma certification for Birmingham, Alabama can also be a springboard for higher levels of training.
Black – Black belt training is necessary for all project managers and other decision makers in your Six Sigma initiative.
Master Black – Master black belt training is better suited to executives and higher management who will instigate and investigate new potential projects. With the right mixture of these certifications, you can run a more profitable, successful business.
Live Classroom Training
Onsite Classroom Training
Online Self Paced
Online Instructor Led
Blended Training